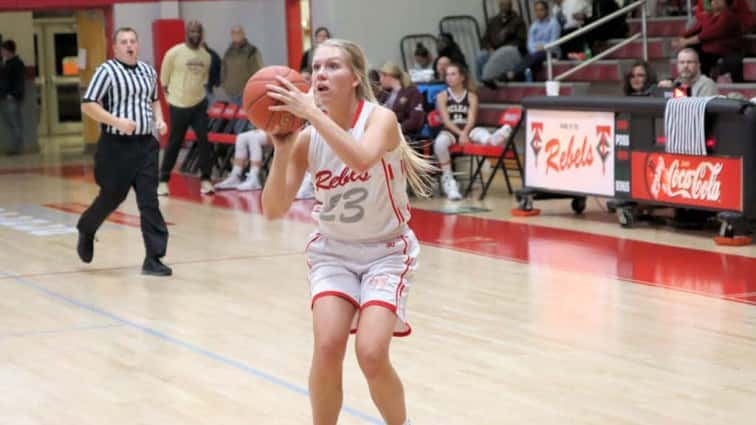 Todd County Central had no answer for Whitesville Trinity sophomore Cassidy Morris as they fell to the visiting Raiders 62-47 Saturday in Elkton.
The sophomore scored 35 points, including 12 in the fourth quarter as the Lady Raiders were able to keep Todd County at bay.
The Lady Raiders outscored Todd 22-14 in the second quarter to take a 30-20 lead at halftime.  Trinity extended the lead to 42-26 after three quarters.  As Todd tried to make a run, Morris had the answer for the visitors from the Third Region.
Lucy Chester led Todd County with 19 points as the Lady Rebels got 12 points from their bench.  The Lady Rebels (1-3) travel to Butler County Monday.
Whitesville Trinity                            8    22   12   20—62
Todd County Central                       6     14      6    21—47
Whitesville Trinity (2-3) – Morris 35, Kinsey 11, Aull 9, Graham 4, Hatfield 2, Hibbett 1
Todd County Central (1-3) – Chester 19, Harris 6, Weathers 6, Fort 4, Coleman 4, Foster 4, Collins 2, Leavell 2