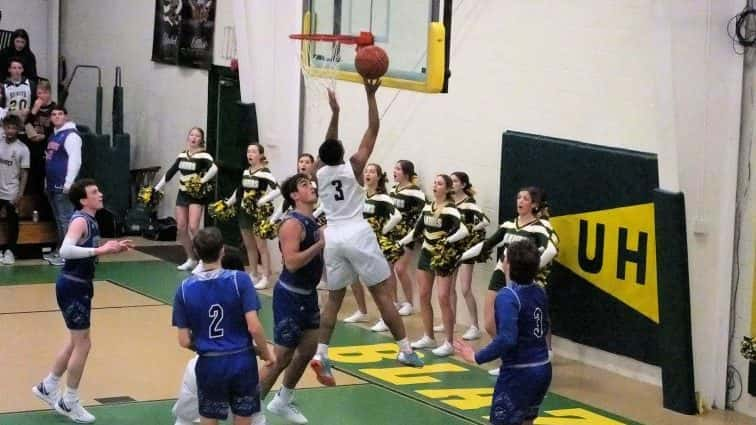 It had been a tough start to the season for the UHA Blazers, playing good basketball in stretches, but not putting a complete game together, as they opened the season at 0-4.While there are still some things to work on, the Blazers put together their best game of the season Saturday night, especially in the second half as they rolled past Crittenden County 81-58 at Blazer Gym.
Behind the play of Weston Wood and KJ Crump, UHA jumped out to a quick 10-4 lead. The Rockets, led by big man Preston Turley, and hot shooting guards Gabe Mott and Eric O'Leary, outscored the Blazers 19-8 over the rest of the quarter to take a 23-18 lead. Turley was a force inside, drawing seven fouls on UHA post players over the first six minutes. That in turn opened up outside shooting looks for the Rockets.
The second quarter was almost a battle between Crump and Turley. Crump scored 13 points in the quarter for the Blazers, while UHA continued to have problems with Turley in the paint. A big momentum swing came at the end of the half. With the Rockets leading 42-36, DJ Quarles buried a three, and then KJ Crump was fouled on a 3-point attempt at the horn. Crump would make 2 of the 3 free throws to cut the Rocket lead to 42-41 at the break.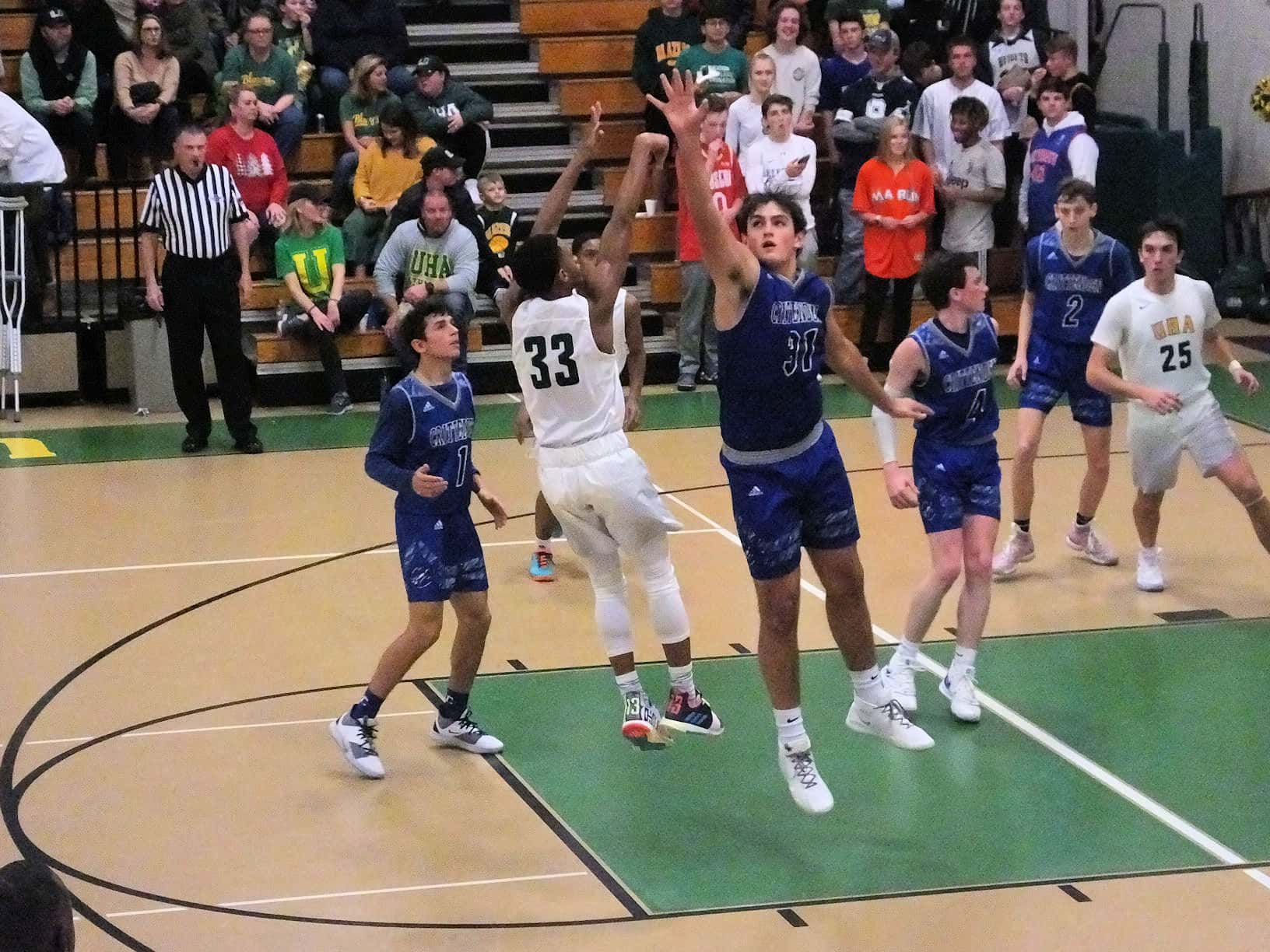 While UHA's pressure defense had not seemingly had a big effect on the Rockets in the opening half, it turned out to have more of an impact than you might have thought. As the Blazers kept up the heat in the second half, things started to turn in a big way.
UHA opened the third quarter on a 10-1 run to take a 51-43 lead. Fed by the defensive pressure, the offense continued to click over the rest of the quarter, as the Blazers would end the quarter up by double figures at 63-53. After a fairly quiet first half, DJ Quarles scored seven in the quarter to help lead the attack. KJ Crump also added 7 in the quarter.
The Blazers settled the issue with a 9-2 run to open the final quarter and push the lead out to 72-55. From there, UHA cruised on out to the 23 point final margin.
KJ Crump had a stellar night for the Blazers, finishing with 33 points. Amani McGee ended up with 16 points. Will Bryan reached double figures with 10 points. DJ Quarles also finished with 10 points before fouling out with 3:16 to go in the game.
Preston Turley led Crittenden County with 23 points. Gabe Mott finished with 14 points, but only two of those came in the second half of play. Eric O'Leary also had 14 points for the Rockets.