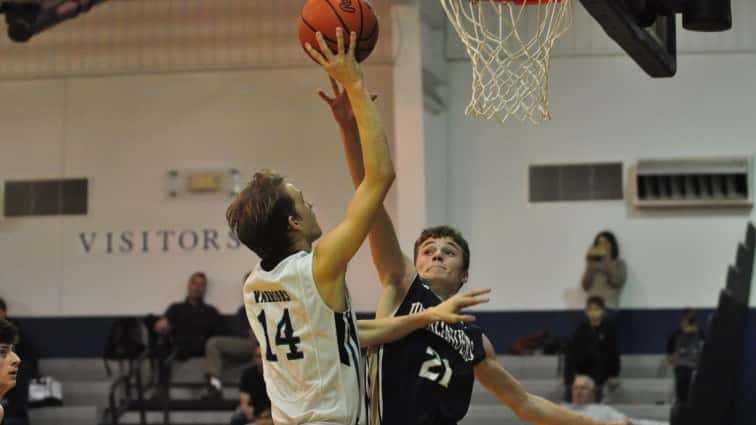 Highlands Latin showed why they are one of the top teams in the KCAA Saturday as they forced 23 turnovers and ran away with a 67-21 win at Heritage Christian Academy.
The Highlanders used their press to jump out to an 18-1 first quarter lead.  They led 21-6 at the end of the frame and extended the lead to 44-14 at halftime.
Highlands' bench outscored HCA's reserves 21-2 in the game.  HCA was outscored 23-7 in the second half and failed to score in the fourth quarter.
Elijah Britton led the Warriors with six points.  Weston Powell added five points and six rebounds.
Highlands Latin, who was ranked third in this week's KCAA Power Poll, improved to 4-0 against KCAA competition this year, while HCA dropped to 0-4.  The Louisville school was approved for KHSAA membership and is making the transition from the KCAA to the KHSAA.  The Highlanders beat KHSAA member school Walden earlier this month.
HCA (0-10) will return to KCAA action Thursday when they host Oak Ridge Christian.
Highlands Latin                  21    23    12    11—67
Heritage Christian            6       8      7      0—21
Highlands Latin – Robson 16, Gilbert 12, Hamilton 8, Geddes 7, Birkholtz 7, VanderWoulde 7, Walrad 4, Montgomery 4, Gilliam 2
Heritage Christian (0-10) – Britton 6, Powell 5, Hayes 3, Folz 3, Wadlington 2, Pierre 2,