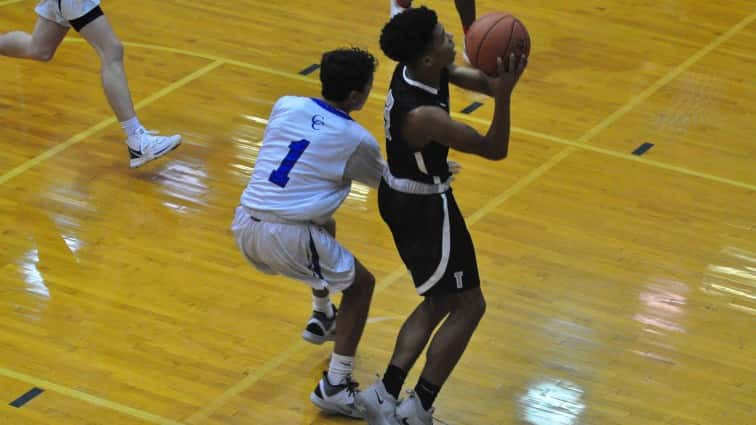 Wolfe County gradually pulled away from Trigg County to beat the Wildcats 74-62 Saturday in the Peggy Moore Classic at Breathitt County.
The game was tied 12-12 after one quarter, but the Wolves outscored the Wildcats by a pair of buckets in each of the final three quarters for the final margin.
Eighth grader Jordan Miles hit 8-of-10 free throws and finished with a team-high 17 points for the Wildcats.  Kion Thompson joined him in double figures with 14 points.  Hayden Cunningham reached double digits for the second straight game with 10 points.
The Wildcats hit 18-of-32 free throws and six 3-pointers but struggled to get defensive stops against the Wolves.  Jaz Johnson led Wolfe County (5-0) with 22 points.  The Wolves held off the Wildcats by hitting 9-of-14 at the free throw line in the fourth quarter.
Trigg County (3-2) will host Lyon County Tuesday at Wildcat Gym.
Trigg County                      12    15    16    19—62
Wolfe County                    12    20    19    23—74
Trigg County (3-2) – Miles 17, Thompson 14, Cunningham 10, Bridges 7, Adams 7, K. Vaughn 6, J. Vaughn 1
Wolfe County (5-0) – Johnson 22, Peyton 15, E. Tolson 13, W. Tolson 9, Ritchie 9, Thompson 4, Brown 4