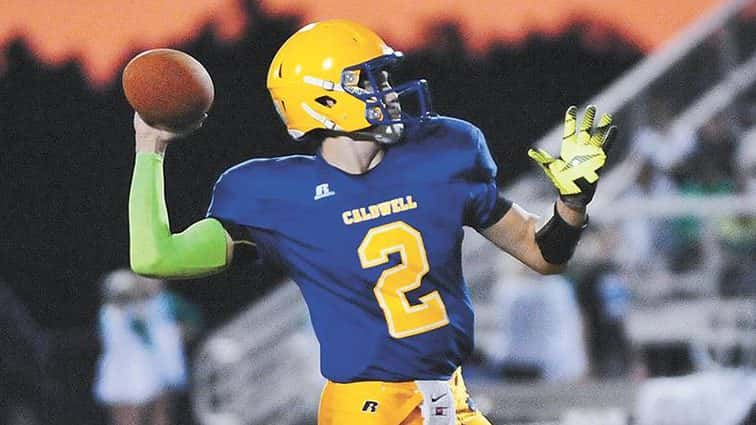 Former Caldwell County star and Kentucky Mr. Football Elijah Sindelar will pass on a sixth year at Purdue University.
According to the Lafayette, Ind., newspaper, Sindelar texted the Journal & Courier on Monday, saying "I will not be" coming back next season in a response to a question about his sixth year.
Sindelar was awarded the extra year in April.
The former Tiger's college playing career was beset by injuries.
He passed for 396 yards and four touchdowns in a Foster Farms Bowl win over Arizona as a sophomore in 2017 despite playing with a torn ACL.
This year, Sindelar was the NCAA's leading passer through two weeks this season. But his year was cut short when he first suffered a concussion, then came back and sustained a broken clavicle against Minnesota.
Sindelar finished this season with 978 yards and nine touchdowns.
Sindelar, who already has a degree in electrical engineering and is engaged to be married in April, was granted a rare sixth-year of eligibility by the NCAA because of his injury problems.
Sindelar first gained national publicity in his very first start as a freshman at Caldwell County when he threw for 552 yards and six touchdowns in the Tigers' 80-62 shootout win at Calloway County.
Sindelar helped lead the ­Tigers to the state championship game as a sophomore before they lost 30-26 to Newport Central Catholic.
Sindelar passed for 3,609 yards and 49 touchdowns as a senior.
Sindelar ranks first in Kentucky with 144 career touchdown passes. He also is second in state ­history with 12,637 passing yards.
He set another state record by completing at least one TD pass in 41 consecutive games.