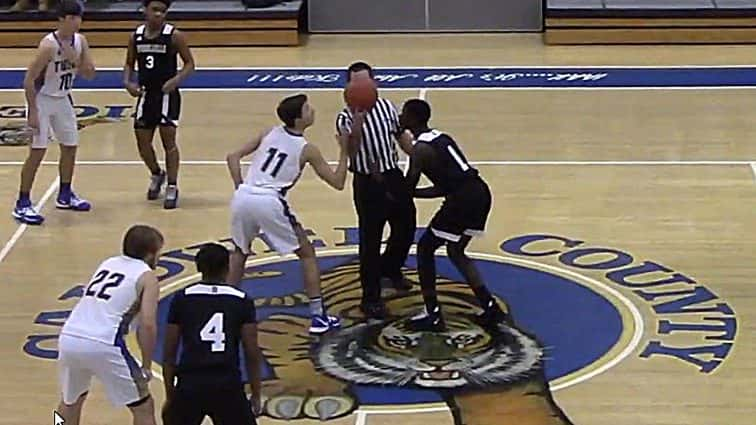 Caldwell County held Russellville to just one field goal in the first quarter and went on to rout the Panthers 79-41 Friday night in Princeton.
It was the third-straight win for the Tigers after opening the season with five losses.
Caldwell outscored Russellville (3-3) in every frame, building a 44-20 lead at halftime and reached the 35-point difference for a running clock late in the third quarter.
The Tigers held a 66-29 lead through three periods on the way to the 38-point decision.
Caldwell, which won for the third time in four nights, got 22 points from Cole Smiley.
Tripp Branch added 13, Adarius Riley 12 and Cayden Fraliex 10. T.J. Ray scored eight points off the bench.
Devan Kimbrough led the visiting Panthers with nine points.
It was just the second meeting all-time between the two schools. Caldwell lost at Russellville 71-61 in the only other meeting in December of 2013.
The Tigers will play their fourth game in five days on Saturday when they have an afternoon tilt at Union County. Varsity action begins at 4:30.
Russellville           3   17   9   12 — 41
Caldwell County   20  24  22  13 — 79
Russellville (3-3) — Kimbrough 9, Johnson 9, Cheaney 5, Elliott 5, Coleman 5, Todd 4, Dowlen 4.
Caldwell County (3-5) — Smiley 22, Branch 13, A. Riley 12, Fraliex 10, Ray 8, Blaine 6, G. Riley 4, East 3, Spikes 1.