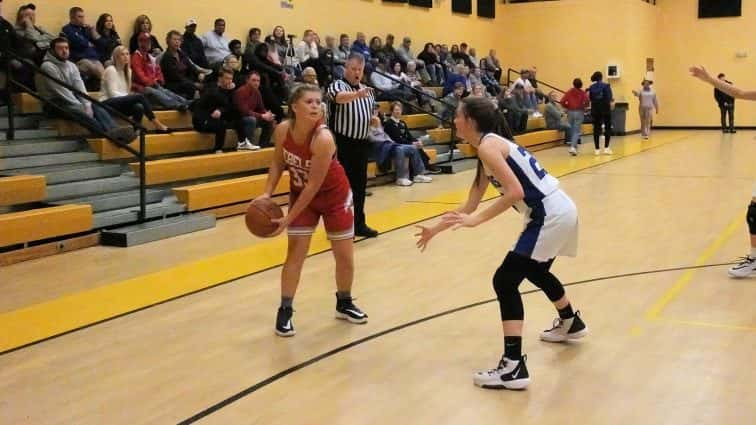 For the second time in a week, the Butler County Lady Bears and the Todd County Central Lady Rebels squared off Saturday afternoon in the Food Bank Holiday Classic in Russellville. For the second time, it was the Lady Bears cruising to an easy win. Butler County forced the Lady Rebels into turnovers and hurried shots, especially in the opening half, as the Lady Bears rolled to a 72-49 win.
The Butler County defense held Todd Central to just seven points in the opening quarter. Meanwhile, on the other end, the Lady Rebels had no answer for the Lady Bears' Taylin Clark inside. Clark scored nine points in the opening quarter as Butler County got out to a 17-7 lead.
The Lady Bears then blew the game open with an offensive fury in the second quarter. Butler County would ring up 26 points in the quarter, while limiting Todd County Central to just ten, and the lead ballooned to 43-17 at the half. Clark continued to be a force inside, while Jaelyn Taylor attacked the basket over and over, scoring 15 points in the quarter.
The teams played essentially even during the third quarter, as the Lady Rebels could make no headway cutting into the Butler County lead. The quarter ended with the Lady Bears up 57-32.
Reserves saw extensive action in the final quarter as Butler County rode it the rest of the way out for the 23 point final margin.
Emoni Fort led the Lady Rebels cause with 14 points. Lucy Chester added 12 more. Jamaia Coleman finished with 5 points for Todd Central.
Butler County was led by Jaelyn Taylor with 30 points. Taylin Clark scored 16 points, all of them coming in the first half of play.