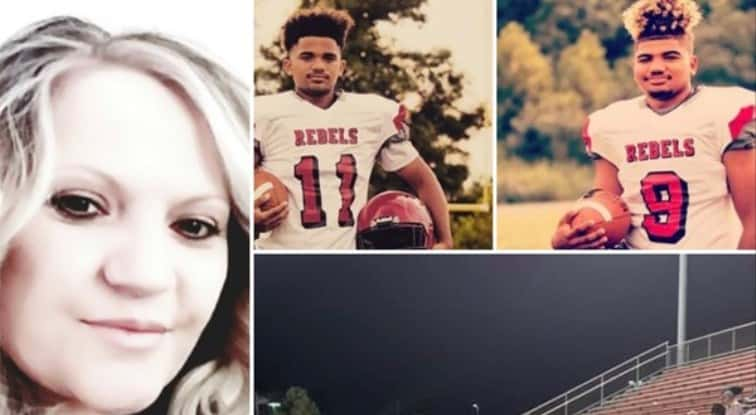 Congratulations to Todd County Central's Jenny Johnson, who is the final Sports Mom of the Month for the calendar year 2019.
Jenny was nominated by her son D.J., who plays football and basketball for the Rebels.  Here is what D.J. said about his mom:
My mom deserves to be sports mom.  She has many health issues and has recently had knee surgery.  Using a walker and all, she still came to the game.  She has not missed one of mine or my brother's games.  She also beat cancer so in our eyes she is the strongest person I know.  She will do anything for anyone when I'm having a bad game and tells me this is probably not worse game you will have, but don't give up, get better, and leave it in God's hand.  We love her very much.  She came up with our motto —  1 TEAM 1 FIGHT. 
Jenny wins a gift package worth $75 from Joelle's Bakery and Café, Save More Drugs, and GNC of Hopkinsville.
CLICK HERE to nominate a Sports Mom of the Month