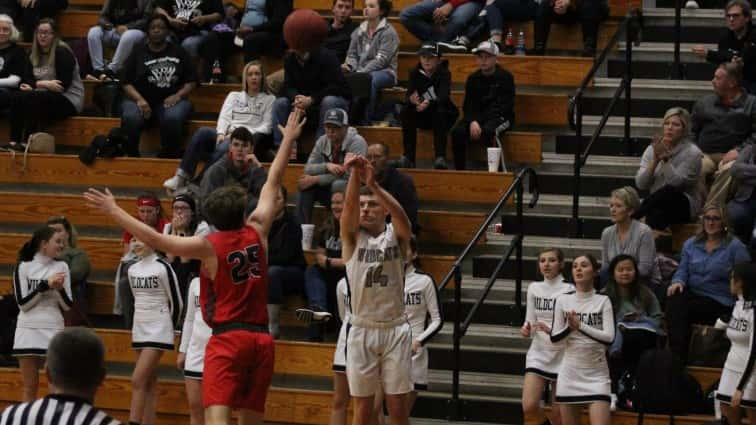 Chad Burgett would like to bottle up Friday's second quarter against Livingston Central and see it more often.  Trigg County used a 22-0 run as part of a 23-4 run on their way to a 66-47 win over the Cardinals at Wildcat Gym.
The Wildcats hit 9-of-15 shots, including a trio of 3-pointers from Hayden Cunningham, in the quarter as they erased an 18-11 deficit with 22 straight points.
Trigg County built their lead to as many as 28 points in the second half despite not scoring in the game's final three minutes.  Trigg shot 52-percent from the field in the first half and finished at 43-percent.  They also knocked down 7-of-22 behind the arc.
Cunningham finished with 14 points, including four 3-pointers.  Jakobe Bridges scored 11 points, and Kion Thompson and Jordan Miles each scored 10 points.
Livingston Central (0-13) got 13 points from Max Downey.
Trigg County (5-7) improved to 3-1 in district play.  They are tied atop the district standings with Lyon County, who lost to Crittenden County Friday.
Livingston Central              18    4    8    17—47
Trigg County                         20   23  12   11—66
Livingston Central (0-13) – Downey 13, Barnes 8, Wring 8, Garrett 5, Ramage 4, Goodaker 4, Cossey 4, Johnson 1
Trigg County (5-7) – Cunningham 14, Bridges 11, Thompson 10, Miles 10, J. Vaughn 8, Adams 7, K. Vaughn 4, Terrell 2