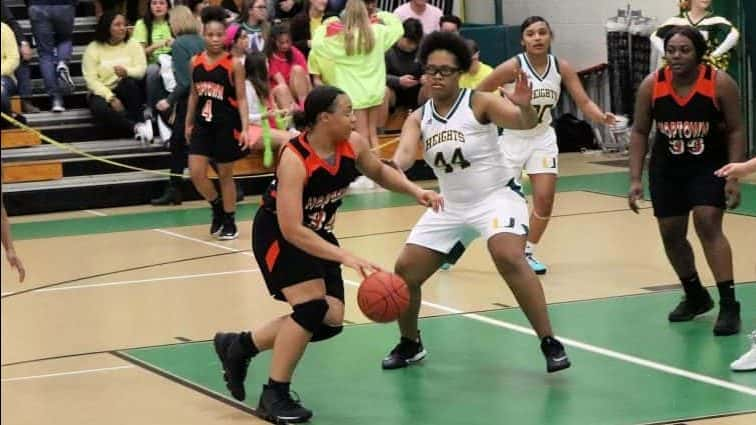 The Hopkinsville Lady Tigers used pressure defense and a huge 3rd quarter run to roll past University Heights Friday night at Blazer Gym. The Lady Tigers used a 12-0 blitz early in the second half to break open a three point game and then roll on to the 48-23 win.
Both teams had their offensive struggles early in the game. The first quarter saw the score tied at 2-2, 5-5, and 7-7 at the end of the quarter. Aniah Dailey had a big quarter for the Lady Blazers with five of their seven points.
The second quarter saw more of the same early on. Hoptown took a 10-7 lead on a 3-pointer to open the quarter. UHA went on a quick four point spurt, all on free throws, to go up 11-10. The Lady Tigers then made their first serious move to take control of the game, that move coming as they began to convert on the turnover being forced by their pressure defense. Hopkinsville had an 8-0 run late in the half to go up 18-11, on their way to an 18-13 lead at the break.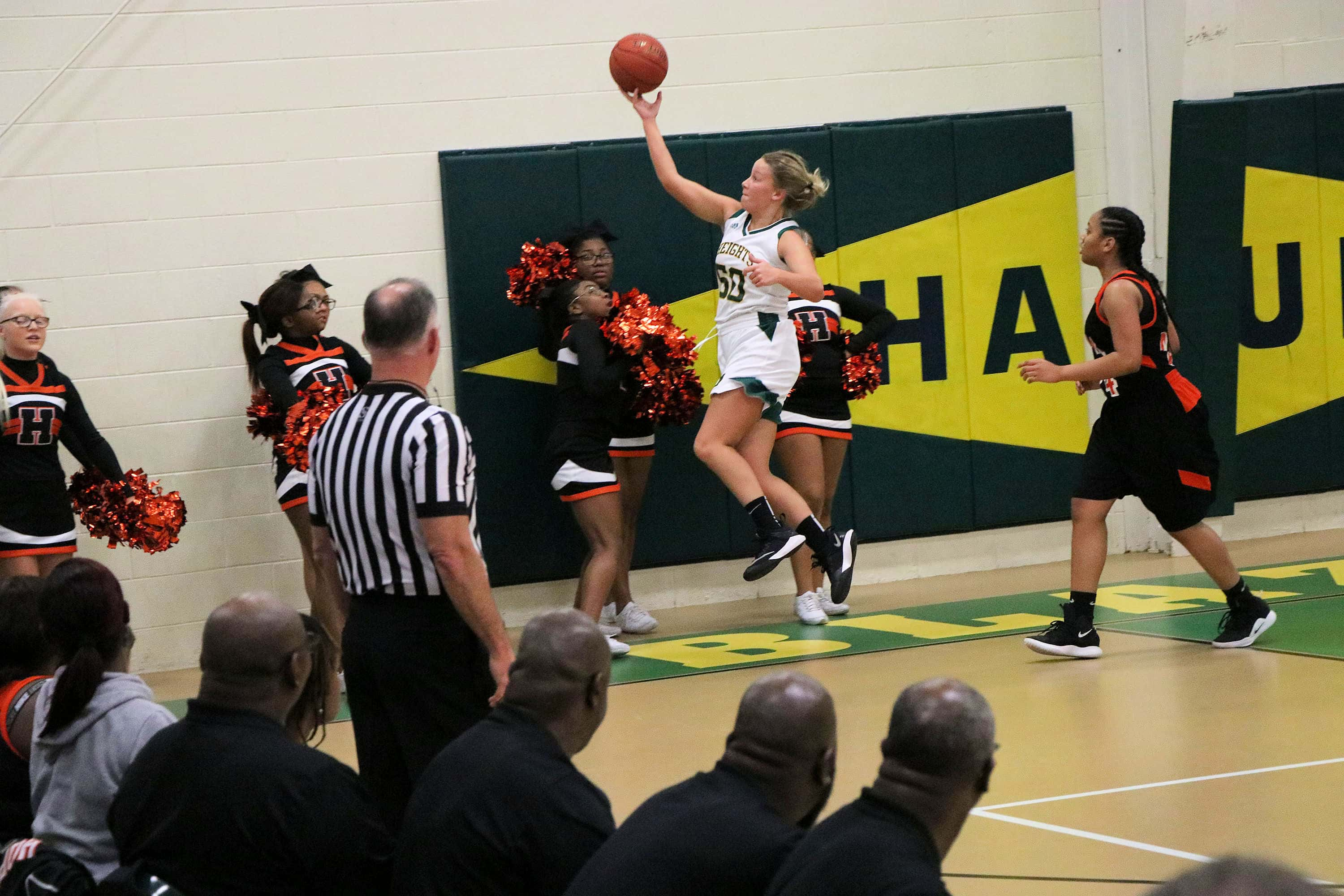 Hopkinsville then delivered the knockout blow early in the third quarter. UHA cut the lead to 18-15 on a Mallory Rager basket coming out of the locker room. Then, the pressure from the Lady Tigers began to take its toll. Ball security issues for the Lady Blazers led to runout opportunites for Hopkinsville, as the Lady Tigers went on the 12-0 run that pushed the lead out to 30-15, and effectively put the game away.
By the end of the quarter, Hopkinsville had doubled the score at 34-17. Over the second quarter and third quarter combined, the Lady Blazers were only able to manage one field goal as Hopkinsville seized the game.
Hoptown would keep the heat cranked up in the final eight minutes as they pulled away to the final 25 point margin.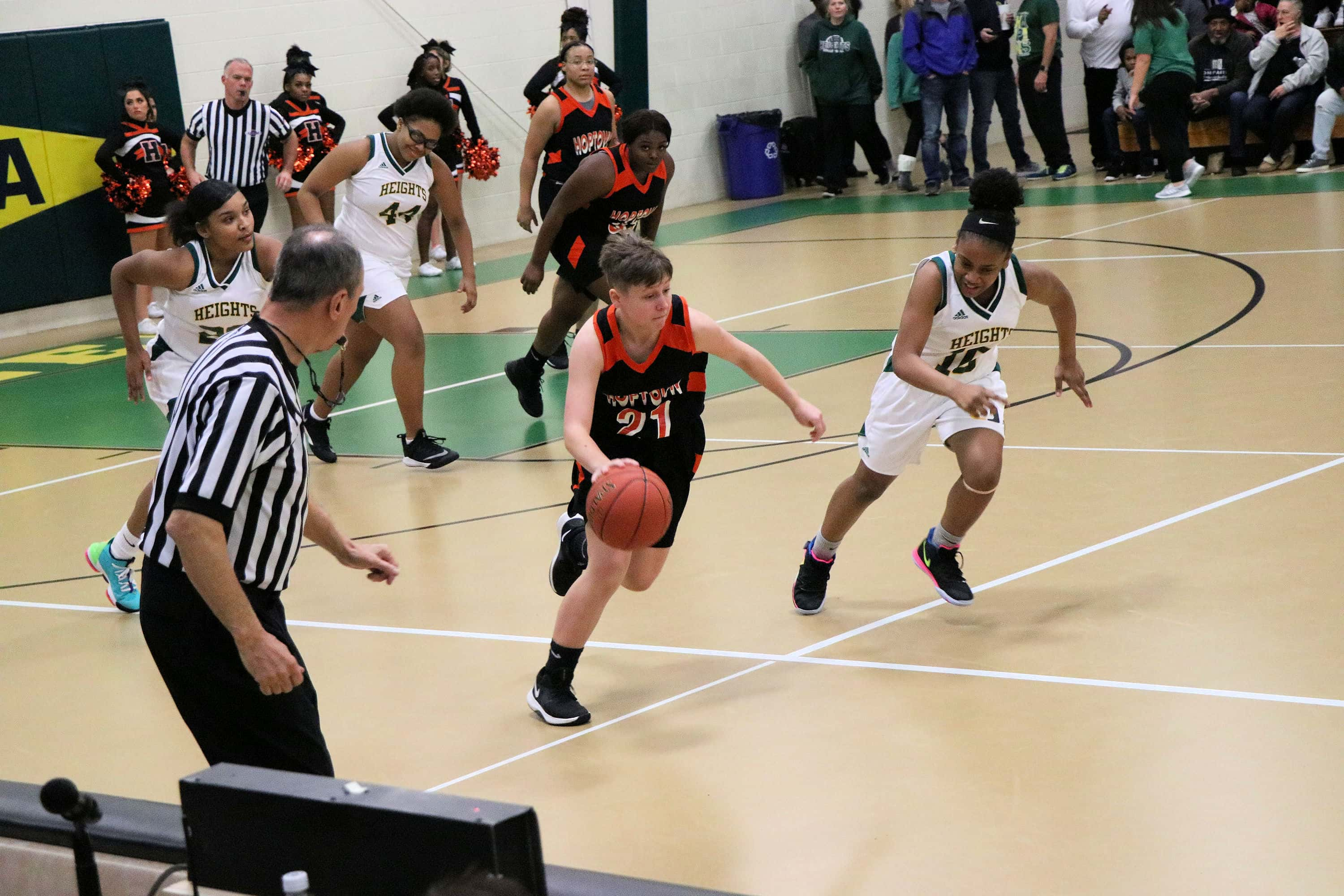 Hopkinsville was led by Shaterra Bellamy with 15 points. Lakayla Samuel added 9 points. Faith Dansbury and JaKiyah Hinton scored 8 points each.
Aniah Dailey paced UHA with five points, all in the first quarter. Meghan Adams and Alecia Davis had four points each. Lily Hendricks and Brianna Daniel chipped in with 3 apiece.
Hopkinsville improves to 8-7 on the season, while the Lady Blazers fall to 5-10.