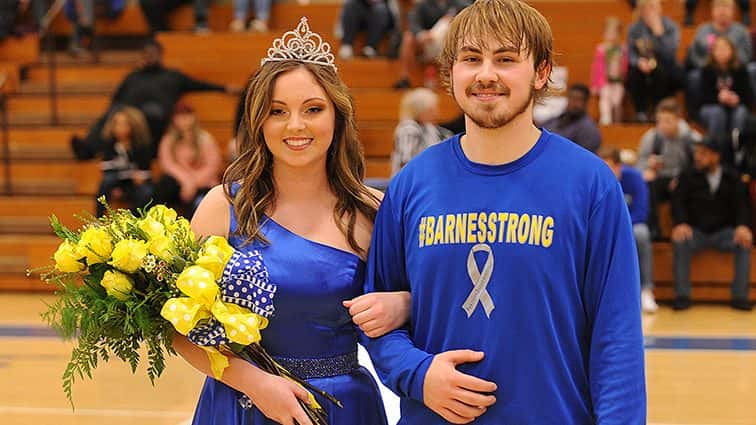 Caldwell County High School senior Karlie Rennison was crowned the school's basketball Homecoming Queen in a ceremony between games of Caldwell's home doubleheader against Madisonville-North Hopkins on Friday.
The ceremony included Queen Rennison and escort Cayden Fraliex, senior attendant Jada Boyd and escort Adarius Riley, senior attendant Bella McConnell and escort T.J. Ray, junior attendant Majah Hollowell and escort Tripp Branch, sophomore attendant Emilee Campbell and escort Jabrion Spikes and freshman attendant Presley McKinney and escort Zavy Bumphus.
Also included in the ceremony were senior class president Wyatt Dyer, student council president Savanna Tays, crown bearer Case Eli Wyatt and flower girl Brylee East.
Your Sports Edge was there and got these photos from the ceremony.