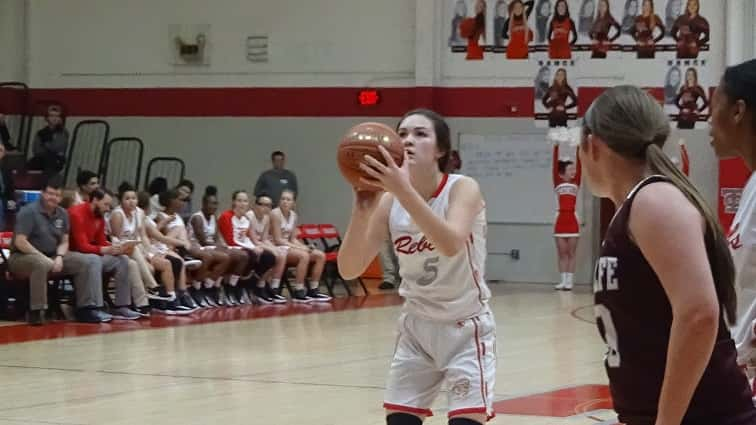 Looking to repeat last season's run in the 4th-Region All "A" tournament, the Todd County Central girls' basketball team welcomed defending champion Metcalfe County to Elkton on Monday night. However, just like they did in last season's title game, Metcalfe topped the Lady Rebels 73-42 to move on to face Glasgow in the championship game.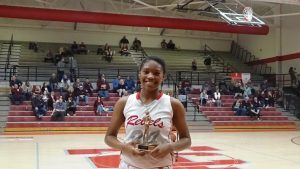 Eliza Simons hit a 3-pointer to tie the game at 3-3 a minute in, but the Lady Rebels only managed 5 more points in the first quarter and trailed 27-8.  Macy Welsh and Braelyn Davis scored 10 points each to lead the hot-shooting Lady Hornets to the early advantage.
Two Lucy Chester free throws trimmed the margin to 15 at 27-12 with 5:24 left in the first half, but Welsh and Davis combined for 13 more points, along with 5 from Kassady London, to give Metcalfe a 52-21 halftime advantage.  The Lady Hornets scorched the nets in the first half with 11 3-pointers to run off and leave the Lady Rebels.
Shelby Johnson got going after the break for Todd County with 8 third-quarter points and they matched Metcalfe with 14 points in the frame, but couldn't cut into the lead.  With the Lady Hornets on cruise control, both teams scored 7 points in the fourth for the final 31-point margin.
Metcalfe County          27    25    14     7 — 73
Todd County Central   8     13    14     7 — 42
Metcalfe County (6-8) — Welsh 21, Davis 16, London 13
Todd County Central (1-12) — Chester 10, Fort 10, Johnson 8