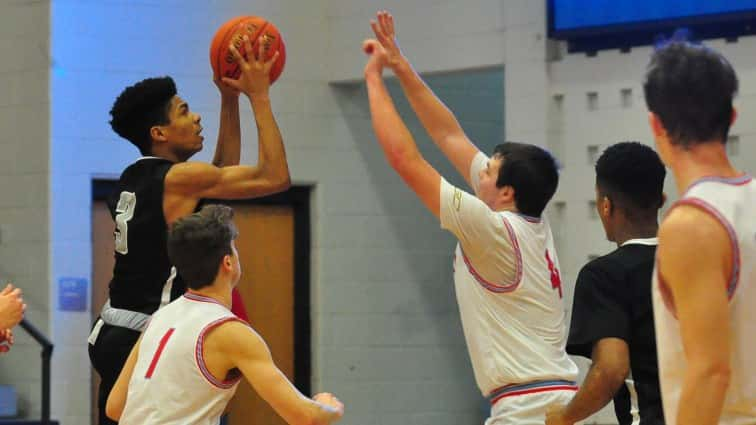 Putting together one of the biggest second half comebacks in school history, Trigg County rallied from 22 points down late in the third quarter to beat Evansville Christian 68-64 Tuesday in Evansville.
The Wildcats trailed 48-26 before using their full court pressure to end the third quarter on a 17-5 run to pull to within 53-43 entering the fourth quarter.  Kion Thompson scored nine of his career-high 23 points in the frame.
In the fourth quarter, the Wildcats were a perfect 9-of-9 at the free throw line in finishing the game off with a 25-11 run.  Jhaden Vaughn scored 10 of his 16 points in the fourth quarter.
Trigg County, who came into the game as a 58-percent free throw shooting team, hit 17-of-27 (63-percent) for the game.
Jordan Miles added 12 points as the Wildcats got 60 of their 68 points from their guards.
Evansville Christian outscored Trigg 23-11 in the second quarter to lead 34-22 at halftime.  They were led by Noah Rugani's 20 points.
Trigg County returns home Friday to host Hopkins County Central at Wildcat Gym.
Trigg County                          11   11   21   25—68
Evansville Christian            11   23   19   11—64
Trigg County (8-8) – Thompson 23, J. Vaughn 16, Miles 12, Bridges 5, Adams 5, Cunningham 4, Terrell 2, K. Vaughn 1
Evansville Christian (4-8) – Rugani 20, Sanabria 13, Schnepper 12, Lindsey 7, Sharp 6, Juarez 4, Hubbard 2