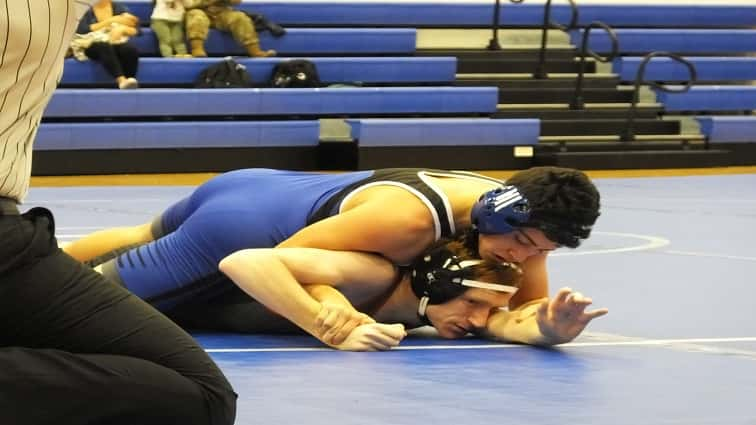 The Fort Campbell and Trigg County wrestling teams split fourteen matches at Thursday night's dual meet, with the Falcons taking a narrow 38-36 victory over the Wildcats.
Earning victories for the Falcons were Garrett Furnas over Caleb Kline at 106lb. (19-2), Brock Sharp over Thomas Bruce at 120lb. (fall), Landon Rhodd at 126 lb. (forfeit), Alexander Bozzi over Anthony Hall at 152 lb. (fall), Jack Cogbill at 160 lb. (forfeit), Elijah Kaauamo at 195lb. (forfeit), and Jesus Avila over Andrew Hendricks at 220 lb. (9-4).
Trigg County winners were Timmy Cannon over Katie Guevara at 113 lb. (fall), Tyler Harris over Thatcher Balfour at 132 lb. (8-7), Domanik Lee over Anthony Cervantes at 138 lb. (18-14), Matthew Smith over Nevin Beagle at 145 lb. (fall), Colin Stevens at 170 lb. (forfeit), Jack Ligenfelter at 182 lb. (forfeit), Ty Saez over Jimmy Barker at heavyweight (fall).
Here are some photos from the action between the Falcons and Wildcats.