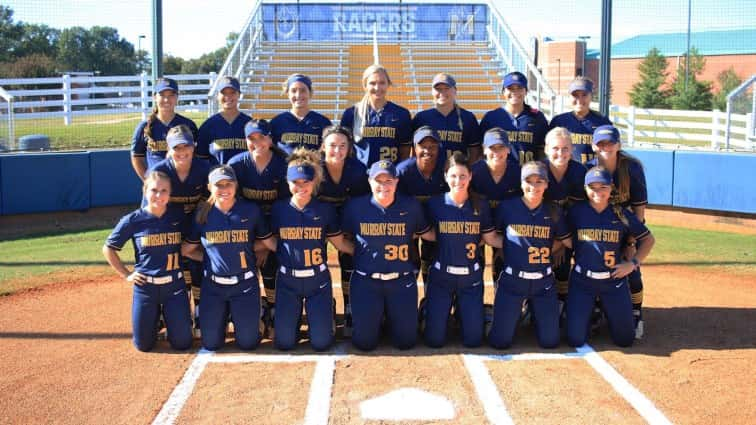 Murray State softball has been picked to finish fourth in the 2020 Ohio Valley Conference Preseason Poll, as announced by the OVC on Friday.
The predicted order of finish, as voted on by the league's coaches and sports information directors, selected Southeast Missouri to claim the top spot after the Redhawks won both the regular season and conference tournament titles a year ago.
 
The fourth-place vote is Murray State's highest predicted finish since the 2016 season, when they were projected to finish third in the conference standings. The Racers will look to exceed expectations for the second-straight season, coming off a year where they shattered preseason predictions in 2019. After posting a 16-6 OVC record, the Racers finished just one game out of first place despite being picked ninth in the preseason rankings a year ago.
Freshman of the year Hannah James returns in the circle for the Racers.  Their 2020 roster also includes Tyler Shemwell from Christian County, Lyon County's Sophie Bingham, Caldwell County's Mashea Glover, Marshall County's Gracey Murt, and Madisonville's Bailey Woodward.
 
The Racers open the 2020 season on February 7th at the Doc Halverson UNI Dome Tournament in Cedar Falls, Iowa.
(INFORMATION FROM MURRAY STATE UNIVERSITY ATHLETICS)