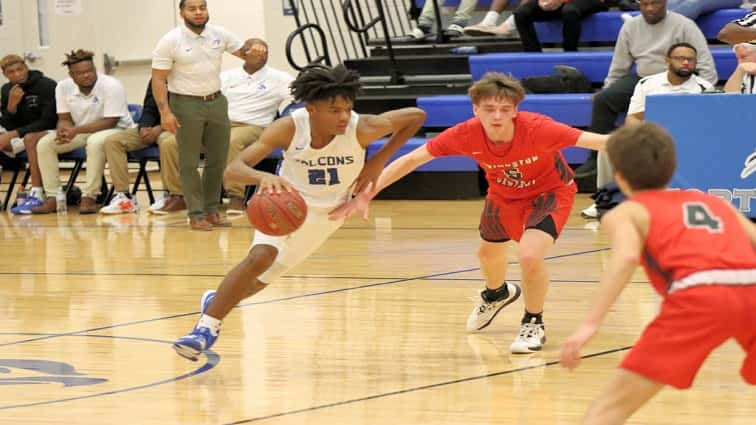 The Livingston Central boys' basketball team got its first win of the season Monday night, edging host Fort Campbell 58-55 in overtime.  Cameron Pratt's game-high 24 points weren't enough to keep the Falcons from dropping their fifth-straight ahead of a visit from Russellville (5-11) on Tuesday.
Fort Campbell took a 16-13 lead after the first quarter behind 7 points from Pratt.  John Barnes hit two of his three first-half 3-pointers in the second quarter for Livingston Central, but 5 from Tre'Shawn Washington helped the Falcons hold a 27-23 halftime advantage.
The Falcons were held to single digits in the third, while Livingston's Max Downey matched his first-half output with 8 points in the quarter to trim the margin to 1 going to the fourth.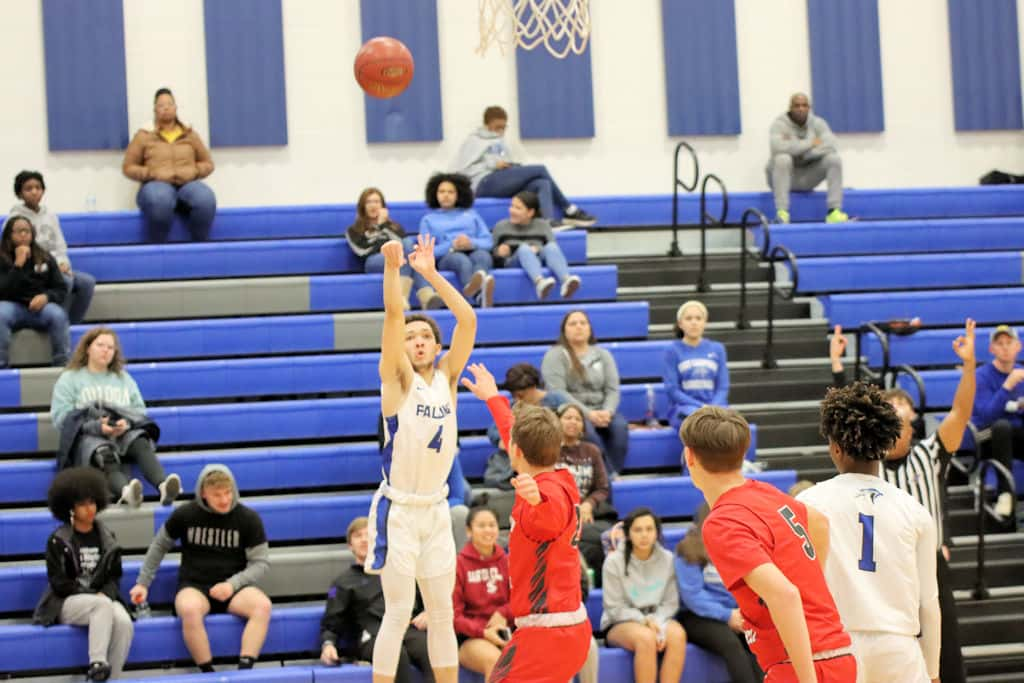 With the game on the line, Pratt put up 8 in the fourth, but the Cardinals got 9 more from Downey to outscore the Falcons 14-13 and send the game to overtime.
After going scoreless through the first three quarters, Livingston's Gage Cossey scored 4 in the fourth and 4 more in overtime to tie the game at 55-55 with seconds to play.  Barnes played the hero for the Cardinals, knocking down a 3 to put them in front.  Fort Campbell had one final chance to force double-overtime, but Ryan Pretlow's shot at the buzzer fell short.
The Falcons let chances slip away at the free throw line, finishing 10-24 for 42%.  Fort Campbell shot 32% from the field, while winning the battle on the boards 36-31.  Jeremiah Holley pulled down 14 rebounds for the Falcons, followed by Pratt with 8.
Livingston Central          13    10    12    14     9 — 58
Fort Campbell                  16    11     9     13     6 — 55
Livingston Central (1-19) — Downey 25, Barnes 14, Cossey 8
Fort Campbell (6-13) — Pratt 24, Holley 9, Washington, Hall 8