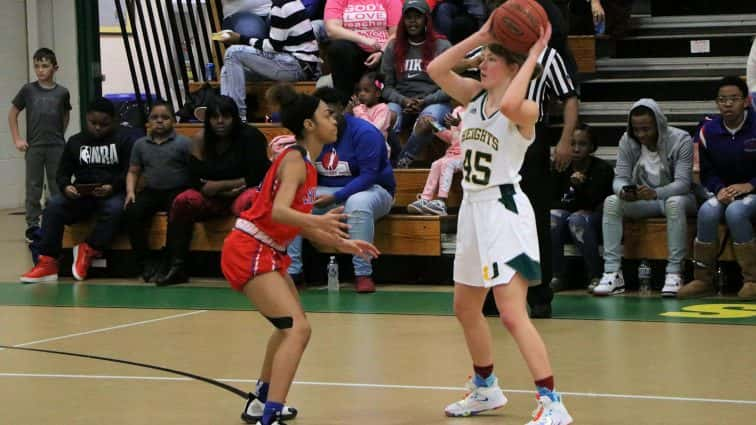 In what could be a preview of a first round matchup in the girls' 8th District tournament, the Christian County Lady Colonels used defensive pressure and transition baskets to roll past University Heights Tuesday night at Blazer Gym. The Lady Colonels used an early 7-0 run to take control of the game on their way to a 68-38 win.
The game was tied at 3-3 early in the first quarter when the Lady Colonels used that run to take a 10-3 lead. By the time the quarter ended, the Christian County lead was at 18-9. Eniya McGee had a big start for Christian County with 7 points in the opening quarter.
Christian County's full court pressure really began to pay dividends for the Lady Colonels in the second quarter. The Lady Colonels opened the 2nd quarter on a 9-3 run to push the lead out to 27-12. At the half, Christian County would take a 31-16 lead into the locker room.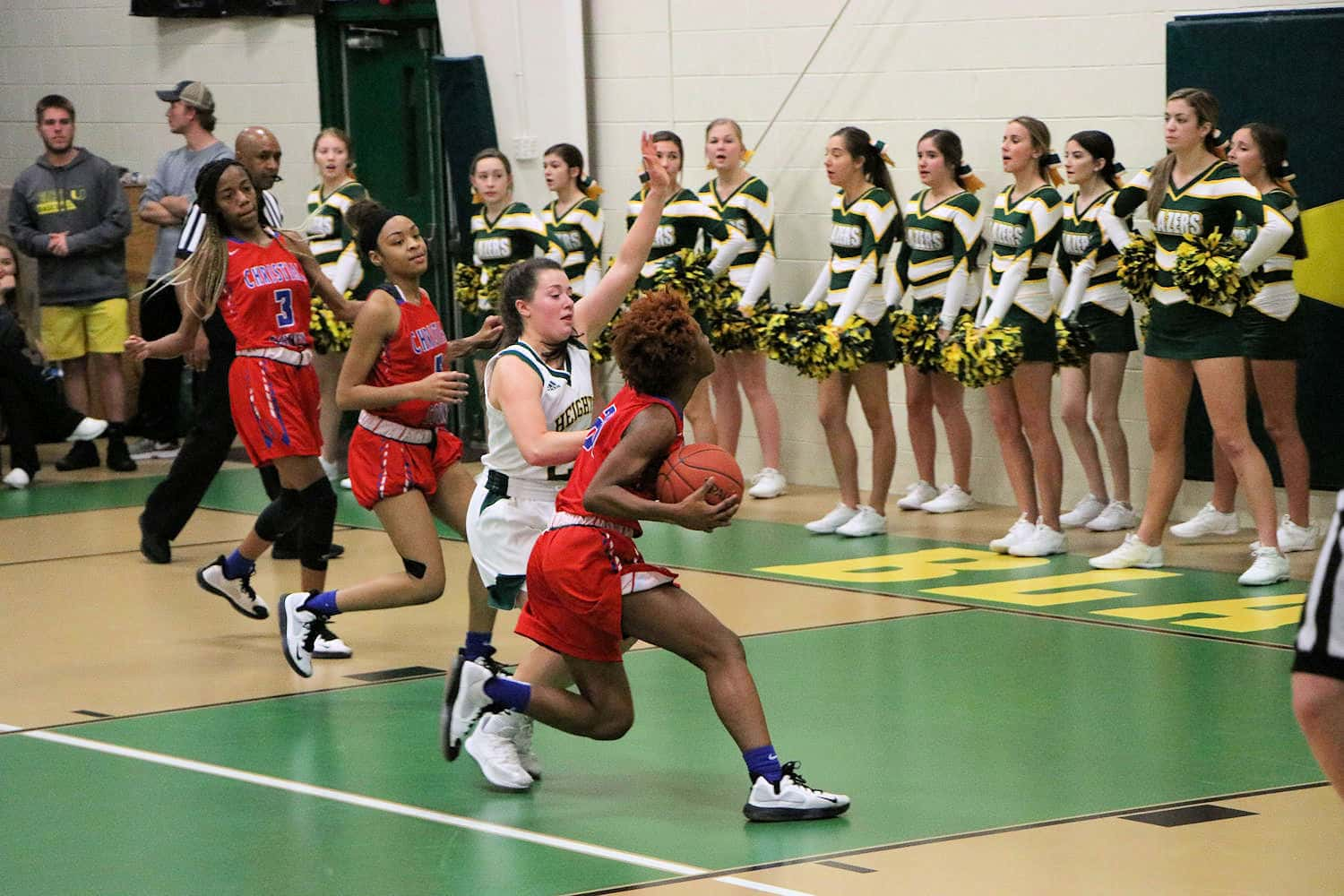 The Lady Colonels would essentially close out the game during the 3rd quarter. With the lead at 36-21, Christian County hit the Lady Blazers with an 8-0 lead to blow the lead out to 44-21. When the quarter ended, the Lady Colonel lead stood at 47-27. A big third quarter for Christian County's Amari Brown and Mikayah Killbrew. The pair combined for 11 points in the quarter.
The Christian County defense continued to present problems for UHA in the final quarter, and even when the Lady Blazers could get looks at the basket, shots would not fall. Christian County continued to extend the lead, cruising on out to the final 30 point margin.
Mikayah Killebrew led a balanced attack for Christian County with 16 points. Amari Brown finished with 14 points. Eniya McGee also reached double figures with 13 points. Destinee Catlett-Watkins just missed double figures with nine points.
Lily Hendricks was the only player to reach double figures for University Heights with 10 points. Meghan Adams and Harmoni Wright each had 6 points for the Lady Blazers.
Christian County moves to 6-11 overall, and 2-1 in 8th District play. UHA falls to 5-13 and 1-2.