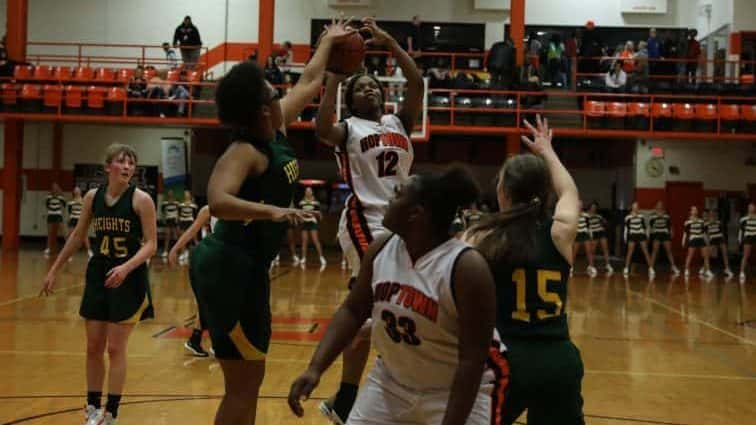 The Hopkinsville Lady Tigers took a step Friday night towards forcing a coin toss to determine the top seed for the Girls' 8th District tournament. With their high pressure defense leading the way, the Lady Tigers rolled past University Heights 53-31 at Tiger Gym.
The game was essentially sealed early in the contest. With the score tied at 4-4, Hopkinsville ripped off the next 13 points to go up 17-4. Much of that run was keyed by the Lady Tigers' defensive pressure, which led to UHA turnovers, and, when the Lady Blazers could get into the front court, resulted in forced shots. The quarter ended with the Lady Tigers in control at 20-5.
The Lady Tiger defense continued to cause havoc for the Lady Blazers in the 2nd quarter. Hopkinsville limited UHA to just two field goals and two free throws in the quarter, as the Lady Tigers extended the lead to 32-11 going into the half.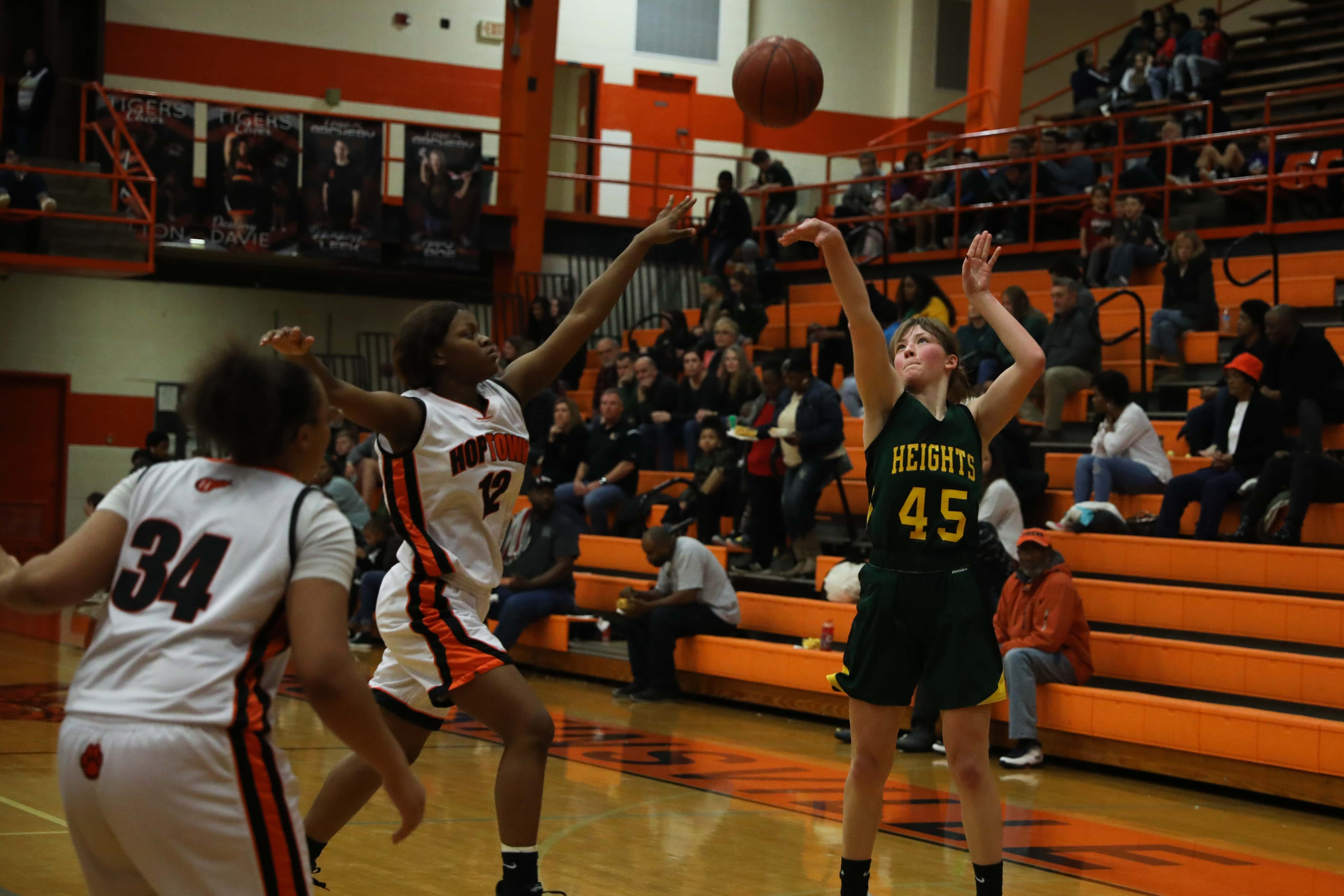 Hoptown scored five quick points to open the third quarter and move the lead on out to 26 points at 37-11. That would be the biggest lead of the night, as Hopkinsville ended the third quarter at 43-19.
The Lady Tigers would equal the 26 point lead on a couple of occasions in the final quarter, before cruising on out to the final 22 point win.
Hopkinsville had a balanced effort in the contest led by Shaterrea Bellamy with 16 points. Jakayla Epps finished the game with 13 points. Lakayla Samuel also reached double figures with 11, and had a strong night on the glass for the Lady Tigers. Donisha Flowers just missed being the 4th Lady Tiger in double figures, ending up with 9 points.
UHA had one player in double figures for the night. Lily Hendricks ended up with 11 points. Meghan Adams and Clarissa Miller
Hopkinsville improves to 11-11 overall and finishes district play at 5-1.
With the loss, their 8th straight, UHA falls to 5-14 overall and 1-3 in the district.