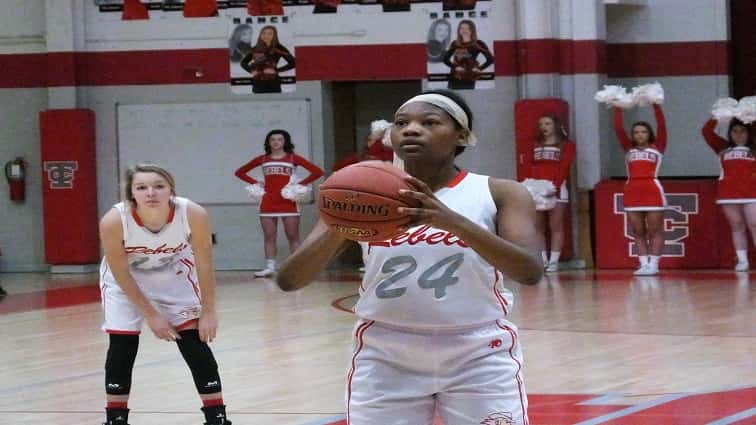 The Todd County Central girls' basketball team found the iron unkind in Saturday's Senior Night matchup with visiting Barren County.  However, the Trojanettes had no such problem with scoring, knocking down twelve 3-pointers to cruise to 55-15 victory over the Lady Rebels.  The win is Barren County's ninth-straight, improving its record to a 4th-Region-best 20-4.
Barren County's Raven Ennis scored 6 first-quarter points, before exploding for 14 in the second, including four 3-pointers, to give the Trojanettes a 33-3 halftime advantage.
The deep shots continued to fall for Barren County after the break, with Elizabeth Bertram connecting on four 3-pointers in the third quarter for a 40-point margin.  With the game decided and a running clock, the teams combined for 10 points over the final eight minutes to end the game.
Barren County          15    18    17     5 — 55
Todd County              1       2     7      5 — 15
Barren County (20-4) — Ennis 20, Bertram 15
Todd County (1-16) — Johnson 4, Chester 3