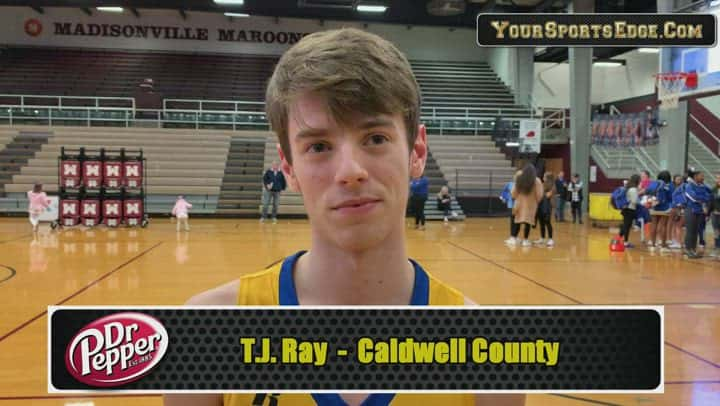 The Caldwell County Tigers played well on Friday, but still dropped a 66-48 decision at defending 2nd Region champion Madisonville-North Hopkins.
Afterward, Caldwell senior T.J. Ray talked about his senior season with the Tigers and what it takes to compete against a Top 10-ranked team like the Maroons.
Ray and the Tigers will play at Hopkins County Central on Monday.