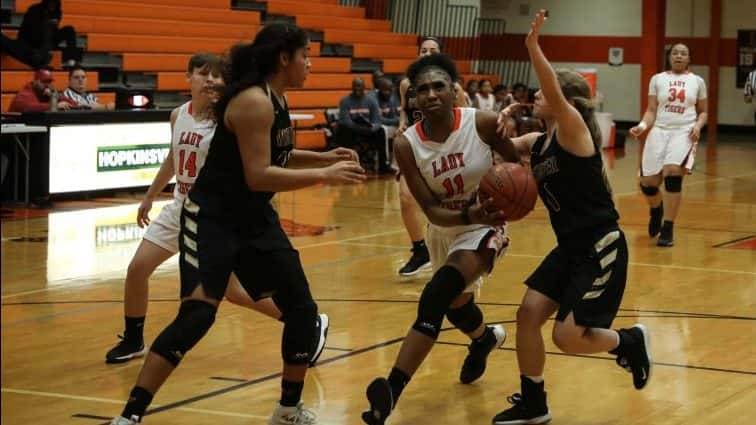 The Webster County Lady Trojans used a 4th quarter 3-point barrage to put away the Hopkinsville Lady Tigers Saturday evening. Webster knocked down six of their eleven 3-pointers in the final quarter as they pulled away to a 67-43 win at Tiger Gym.
Marissa Austin and Raigan Price got things rolling for Webster County. The Lady Trojan pair combined to score 12 of their team's 16 points in the opening quarter as Webster County took the early 16-10 lead.
The Hopkinsville defense was able to contain the Lady Trojan offense a bit better in the 2nd quarter. However, the Lady Tigers offense had struggles of their own, scoring just seven points in the quarter, as Webster County left the court at halftime with a 26-17 lead.
Marissa Austin got things cranked up again at the beginning of the second half. The Lady Trojan senior hit three more shots from behind the arc, as Webster County extended their lead to 41-27 going into the fourth quarter.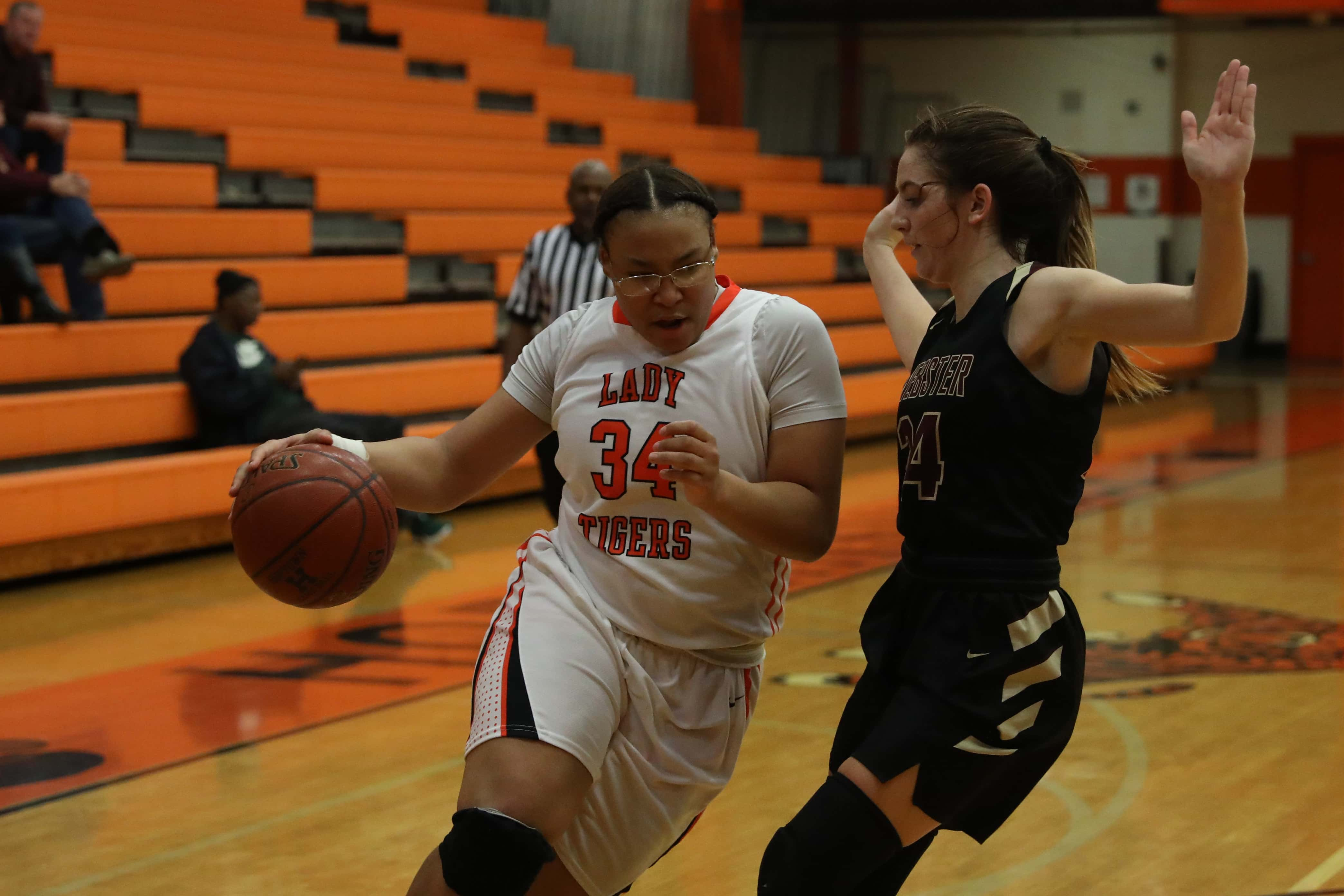 Austin and Katelyn Cates then combined to help put the Lady Tigers away in the 4th quarter. Cates, a freshman, and Austin buried three 3-pointers each as Webster County pulled away over the final eight minutes for the 24 point victory.
Two Lady Tigers reached double figures in the contest. Lakayla Samuel finished the night with 13 points, while Donisha Flowers added 11. Dashiya Radford had six points. JaKiyah Hinton ended up with five points for Hoptown.
Marissa Austin led all scorers with 31 points for the Lady Trojans, including 8 3-pointers. Katelyn Cates added 13 points. Adeline McDyer was the other Lady Trojan to reach double figures with 11.
Webster County, which has won 6 of its last 7, improves to 10-9 with the win. Hopkinsville now falls to 12-13 on the season.