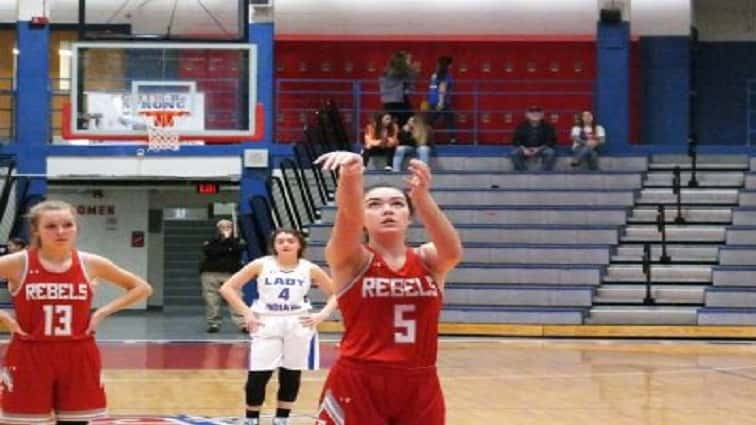 Despite a big game from freshman Lucy Chester, the Todd County Central girls' basketball team came out on the wrong end of a 52-46 score at Trinity (Whitesville) on Saturday.  The Lady Rebels drop their third-straight ahead of a trip to Hopkins County Central on Monday.
Chester scored 5 of the Lady Rebels' 9 points, while Trinity's Josie Aull put up 8, and the team's were tied 9-9 after one.  Chester and Aull continued their duel in the second with 11 points each, but Aull got a little more help from her teammates, and the Lady Raiders led 26-22 at halftime.
The Lady Rebels outscored Trinity 12-11 in the third and were within 3 points with a quarter to play, but Aull dashed those hopes with 13 more points in the fourth.  Chester scored 4, but it wasn't enough for Todd County to avoid a 6-point defeat.
Todd County          9    13    12    12 — 46
Trinity                     9    17     11    15 — 52
Todd County (2-21) — Chester 22, Williams 7
Trinity (12-15) — Aull 37, Kinsey 13