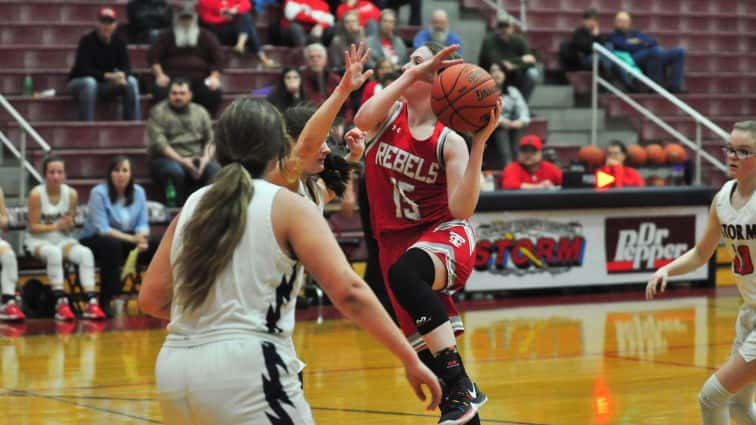 Hopkins County Central ended the first half on a 22-4 run and carried that into the second half as they handed Todd County Central a 51-30 loss Monday in Mortons Gap.
Todd County started the game strong, jumping out to a 10-3 lead on eight points by Lucy Chester.  The Hopkins Central press began to wear on Todd County in the second quarter as they used a 16-2 run to take a 19-12 lead they wouldn't lose.
The Lady Storm pushed the lead to 25-14 by halftime and 40-18 after three quarters.
Chester led Todd County with 16 points.  Jayla Leavell and seventh grader Alexis Taylor added four points each.   The Lady Rebels were unable to overcome 28 turnovers in the contest.
Madison Grigg led Hopkins County Central with 14 points and nine steals.
The Lady Rebels will look to snap a five-game losing streak Friday at Dawson Springs.  Hopkins County Central will travel to Crittenden County Tuesday.
Todd County Central         10   4   4   12—30
Hopkins County Central   7   18   15  11—51
Todd County Central (2-22) – Chester 16, Taylor 4, Leavell 4, Collins 2, Simons 2, Weathers 2
Hopkins County Central (8-16) – Grigg 14, Jones 10, Fritz 7, Bowman 6, Sutton 5, Reynolds 4, Hollis 4, Lynch 1