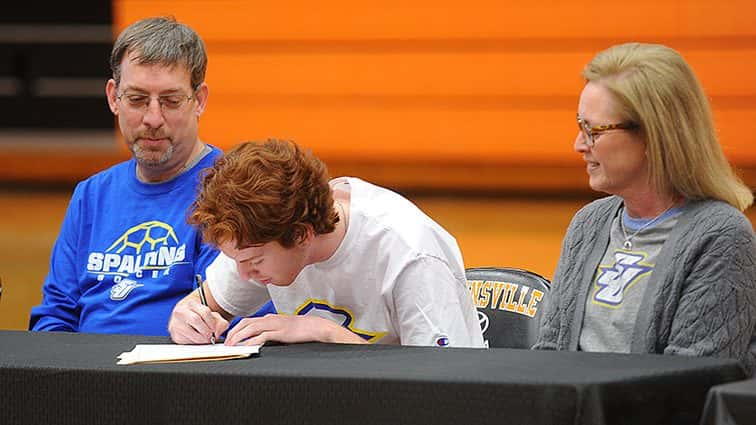 With 75 wins at Hopkinsville High School over the past four seasons, Welby Horn is accustomed to winning.
The Tiger soccer standout is joining another program that has been piling up the victories as well after signing Friday to play collegiately at Spalding University in Louisville.
Horn finished his high school career with 16 goals and 15 assists, while playing in a total of 83 matches for Hoptown.
He scored six goals in 2017, five in 2018, and five in 2019. The 2019 season was his high for assists, as he finished with six.
During his time playing for Hoptown, the Tigers went 75-25-5, reaching the KHSAA state semifinals in 2018.
Meanwhile, the Spalding Eagles went 13-5-3 last season. The NCAA Div. III school lost in the championship game of the St. Louis Intercollegiate Athletic Conference tournament last November to top-seeded Principia 2-1.
In eight seasons, Spalding head coach Adam Boyer has led the program to a pair of SLIAC regular season championships while compiling an 83-60-7 overall record.
Horn signed Friday in front of family and classmates at Tiger Gym in Hopkinsville.