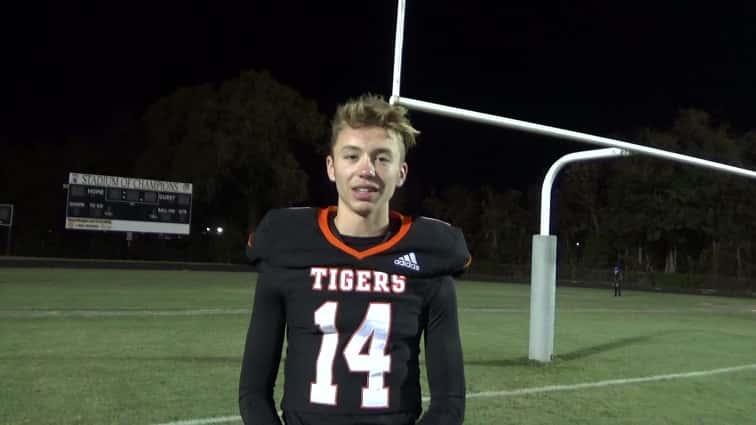 Another member of the Hopkinsville Tiger football team will be continuing his football career in college. According to a tweet Friday morning, Hopkinsville senior kicker Mason Marschand has committed to play at Union College.
Marschand scored 45 points for the Tigers during the 2019 football season. He had 36 extra points and three made field goals on the season. The 45 points placed him 3rd on the team in scoring. He was 36 of 39 on extra points, and 3 of 4 on field goal attempts.
During his junior season in 2018, Marschand scored 32 points on 5 field goals and 17 extra points.
Union College, in Barbourville, is an NAIA school, and plays football in the Appalachian Division of the Mid-South Conference.