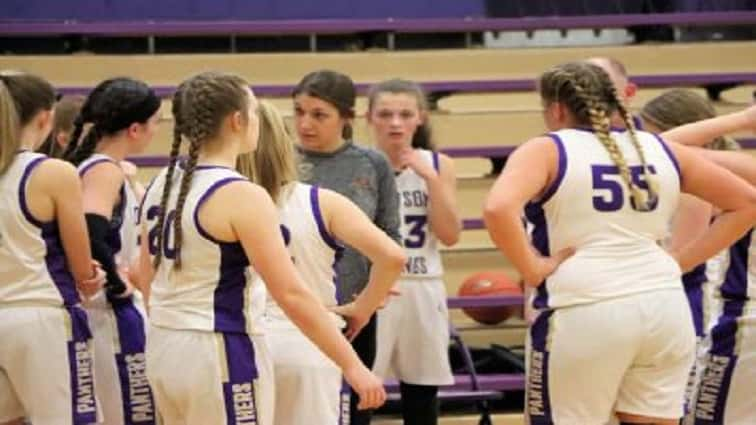 With a daunting task awaiting in their 7th-District opener on Monday, the Dawson Springs Lady Panthers closed the regular season with a 64-27 thumping of visiting Todd County Central on Friday night.
The Lady Panthers snap a two-game losing run ahead of a meeting with top-seeded Madisonville-North Hopkins.  The Lady Rebels drop their sixth-straight, with a visit from Fort Campbell on Saturday preceding Monday's 13th-District tourney opener with Logan County.
Dawson Springs effectively put the game away in the opening quarter, outscoring the Lady Rebels 23-3 behind 8 points from Abby Ward and 7 from Denisha Randolph.
The Lady Rebel offense showed some life in the second quarter, with Lucy Chester scoring 4 of her team-high 9 points, but Brooklyn Clark picked up the scoring slack with 8 for the Lady Panthers.  Dawson Springs led 39-15 at the halftime break.
Todd County Central failed to break double figures in each of the final two quarters, while the Lady Panthers continued to build the lead.  Clark scored 12 second-half points on the way to a game-high 22, and Dawson Springs rolled to a 37-point victory.
Todd County Central          3    12     9     3 — 27
Dawson Springs                  23   16   13    14 — 64
Todd County Central (2-23) — Chester 9, Simons 4, Williams 4
Dawson Springs (12-18) — Clark 22, Randolph 17, Ward 11