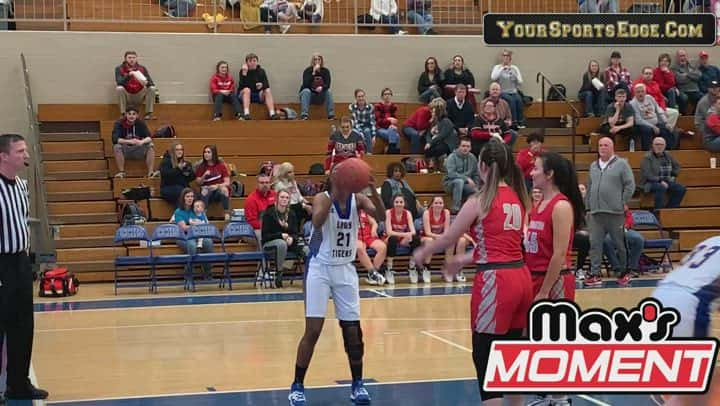 An emotional Senior Night for Caldwell County's Jada Boyd, who has missed the second half of the season for the Lady Tigers with a knee injury.
However, Boyd added two more points to her career total on Friday. With the help of visiting Livingston Central, Caldwell was able to not only start Boyd, but get her the ball for the opening bucket of the game.
Caldwell then returned the favor by allowing Livingston to score uncontested at the other end.
Boyd now has 820 career points at Caldwell, putting her 31st on the Lady Tigers' all-time scoring list.
Caldwell's girls went on to beat Livingston 57-37 to improve to 15-13 – assuring the Lady Tigers of a winning campaign despite an injury-plagued season.
Boyd's basket Friday is worthy of this Max's Moment.