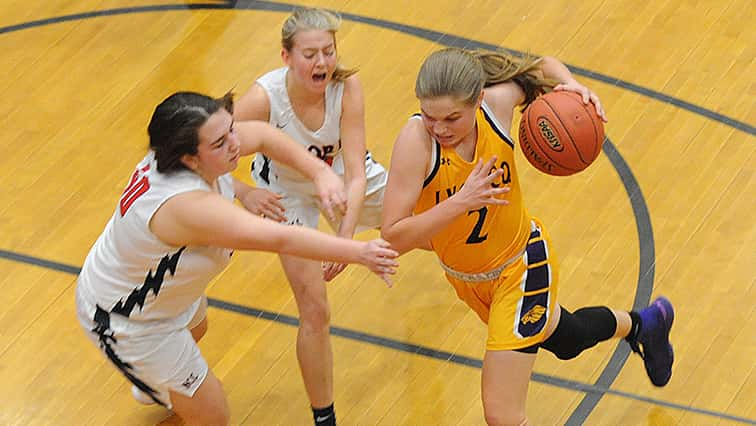 Hopkins County Central's girls pulled out a 59-48 win over Lyon County Thursday night in Mortons Gap behind a long 3-pointer from Madison Grigg with 4.4 seconds to play.
The game was the regular-season finale for both teams, which will begin district tournament play on Monday.
Your Sports Edge was on hand Thursday and got these shots from the Lady Storm and the Lady Lyons.