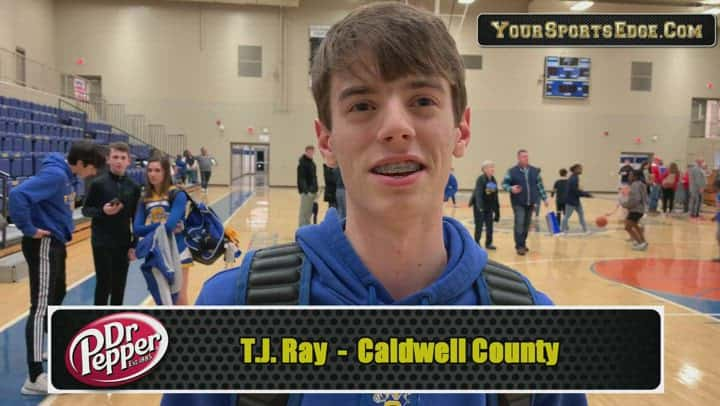 Caldwell County senior T.J. Ray scored in double figures in his final game in the CAB gym Friday night. Ray tallied 10 points in the Tigers' 77-48 triumph over Livingston Central.
Ray and the Tigers will carry a six-game winning streak and a 15-14 record into the 7th District tournament. Caldwell will take on Hopkins County Central Tuesday night in Madisonville.
Your Sports Edge caught up with Ray following Friday's game.