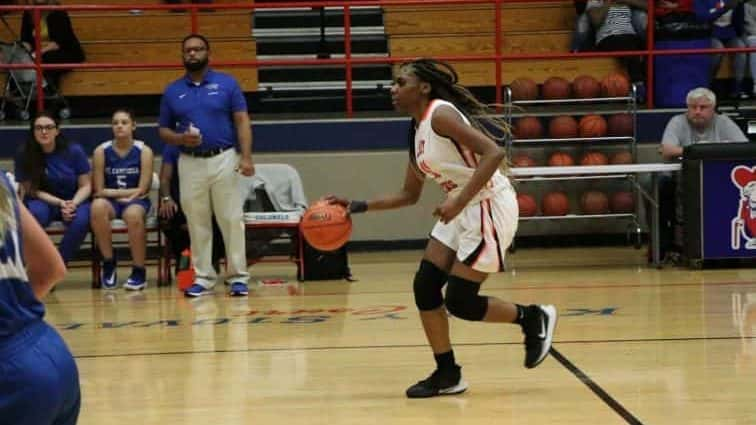 The Hopkinsville Lady Tigers will get the chance to play for the 8th District girls' championship for the 5th year in a row Wednesday night. The Lady Tigers advance to the district title game with an easy 69-17 win over Fort Campbell Monday night in the district tournament opener at Christian County High School.
Fort Campbell led for a brief moment in the early part of the first quarter after a three pointer from Asia Cabili. With the game tied at 4-4, the Lady Tigers then ripped off an 11-1 run to go up 15-5. They would lead 22-7 after the opening quarter, after scoring the final seven points of the quarter.
The run continued coming out of the gate to begin the second quarter. Hopkinsville scored the first 31 points of the second quarter to complete a 38-0 run and take a 53-7 lead. By the time the two teams headed into the locker room, Hoptown was up 55-13 and the second half would be played under running clock rules.
With the clock running continuously in the third quarter, the pace of scoring slowed significantly. The two teams combined to make five field goals in the quarter, as Hopkinsville extended the lead to 61-17 headed into the final eight minutes.
Reserves saw extensive action for the Lady Tigers during the final quarter. Hoptown's backups outscored Fort Campbell 8-0 at the end to pull away to the final 42 point margin.
A big night for Hoptown's Donisha Flowers, who led all scorers in the game with 23 points. Shaterrea Bellamy and Lakayla Samuel added 9 points each. Lashanti Wilson finished the game with 8 points.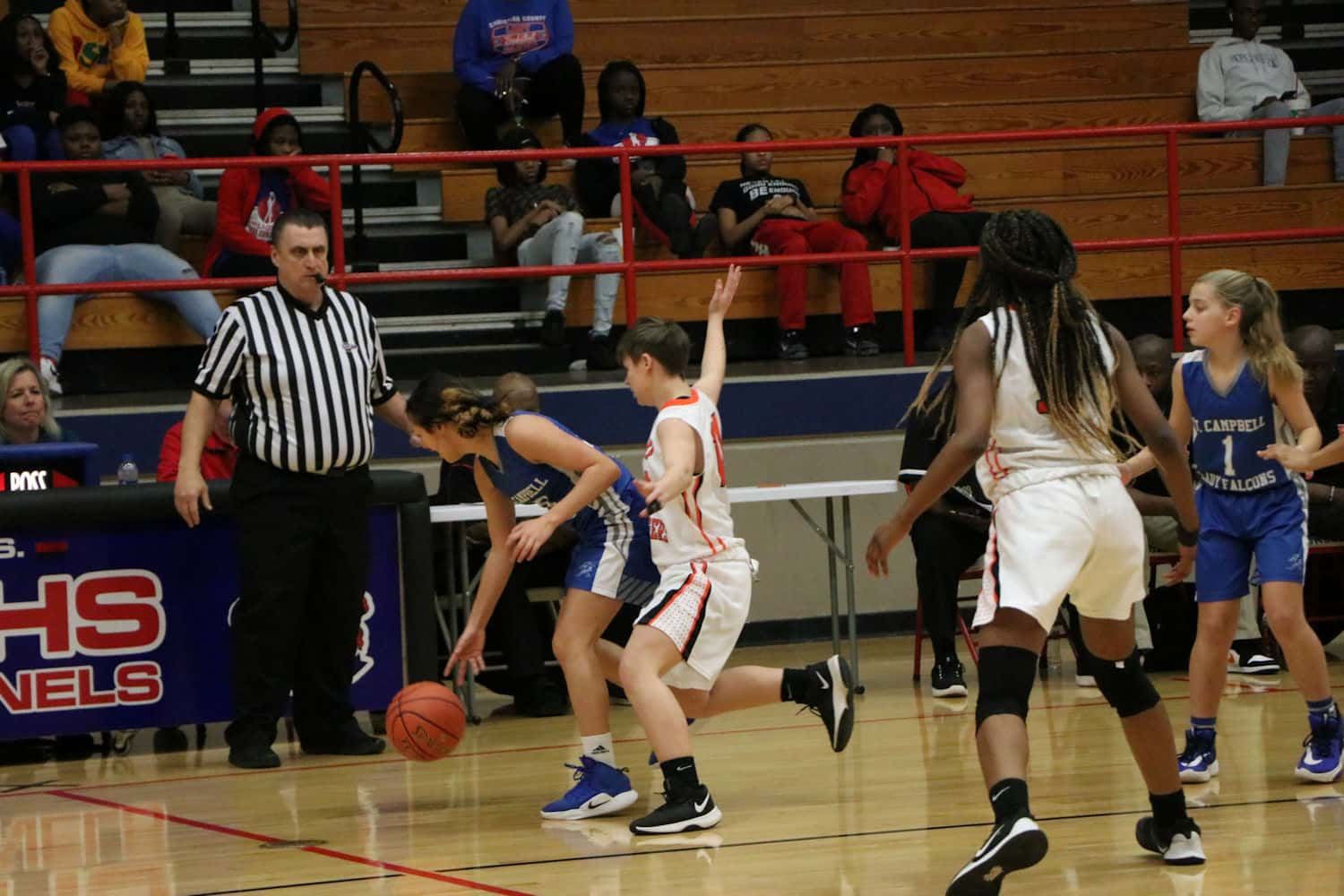 Fort Campbell was led by Patricia Gregory, who had 6 points and 11 rebounds. Marissa Cole added four points, all coming from the free throw line.
With the win, Hopkinsville improves to 14-15 on the season, and will advance to Wedneday night's district championship game.
Fort Campbell ends their season at 0-24.
SCORE BY QUARTER
HHS (14-15) 22  33  6  8 – 69
FC (0-24) 7  6  4  0 – 17
INDIVIDUAL SCORING
HHS: Bellamy 9, Radford 4, Samuel 9, Epps 6, Dansbury, 6, Wilson 8, Hinton 4, Flowers 23
FC: Conner 2, Cabili 3, Houston 2, Gregory 6, Cole 4