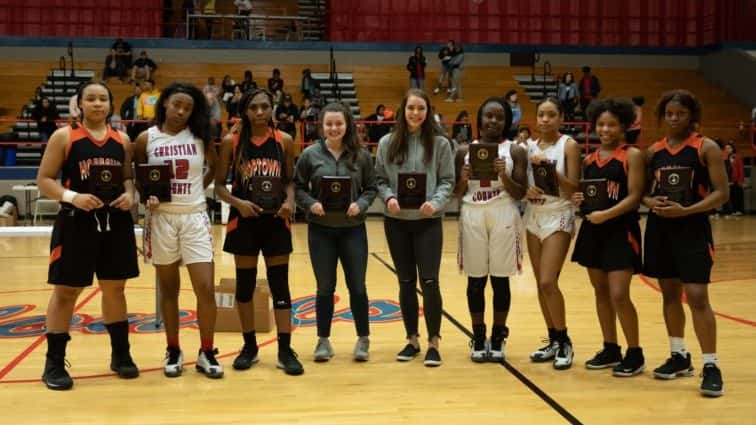 The members of the 2020 Girls' All 8th District team have been announced. The team members were recognized following Wednesday night's girls' championship game between Hopkinsville and Christian County.
The members of this year's team are:
Donnisha Flowers – Hopkinsville
Eniya McGee – Christian County
Lakayla Samuels – Hopkinsville
Lily Hendricks – UHA
Meghan Adams – UHA
Destinee Catlett-Watkins – Christian County
Amari Brown – Christian County
Shaterrea Bellamy – Hopkinsville
Jakayla Epps – Hopkinsville
Asis Cabili – Fort Campbell
The all district awards are presented based on regular season play, not on tournament performance.
(Photos – Cindy Dougherty)