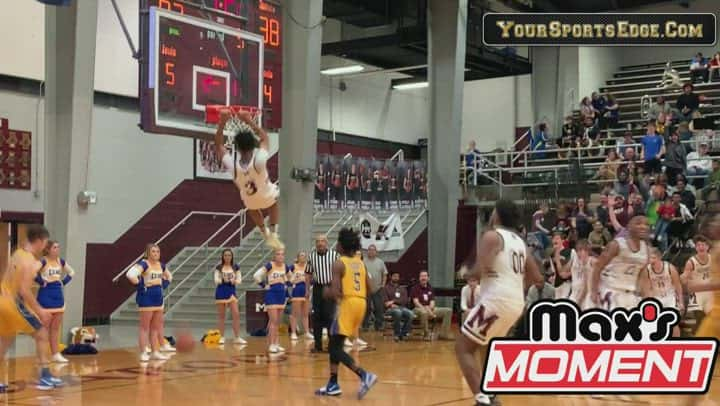 Madisonville-North Hopkins senior Kenny White delivered the exclamation point to his team's 7th District championship win over Caldwell County on Friday.
White hammered home an alley-oop pass in the fourth quarter as the Maroons bested the Tigers 85-58.
White and the Maroons will begin their 2nd Region tournament title defense on Wednesday night when they face Henderson County in a first round matchup at Hopkinsville High School.
White's dunk on Friday earned him this Max's Moment.