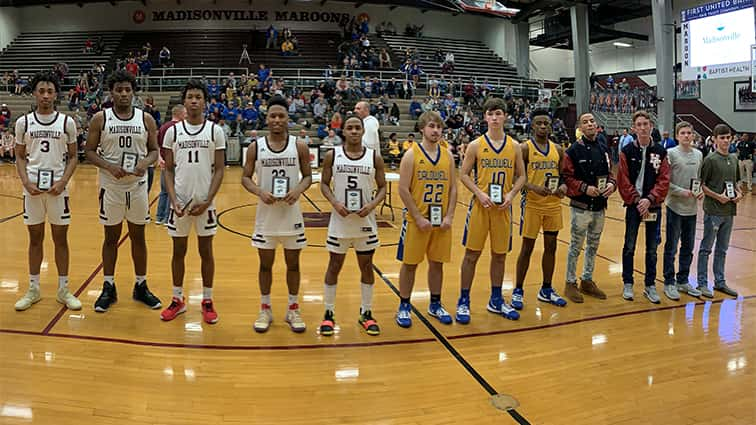 The 2020 boys' All-7th District basketball team was announced following Friday's championship game in Madisonville.
The champion Maroons placed all five of their starters on the all-district squad – Keshawn Stone, Marquise Parker, Deljuan Johnson, Kenny White and Ksuan Casey.
Runner-up Caldwell County saw Adarius Riley, Tripp Branch and Cayden Fraliex chosen.
Hopkins County Central also placed three players on the team – Sam Almon, Johntize Miller and Blasin Moore.
Dawson Springs players chosen were Skylar Clark and Landon Pace.