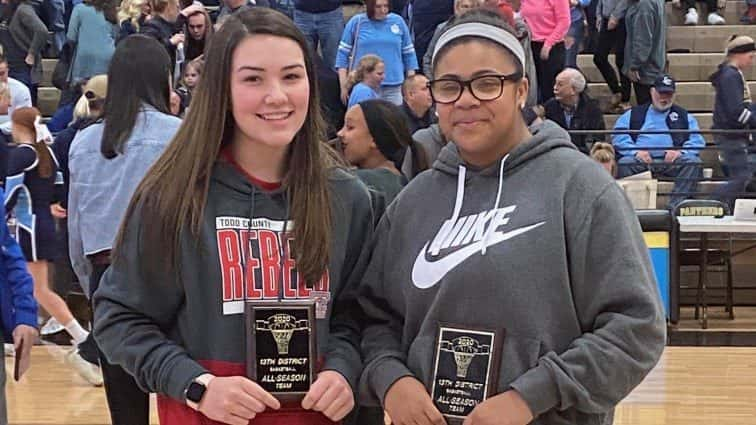 Two Todd County Central Lady Rebels were named to the All-13th District Basketball Team voted on by coaches based on regular season play.
Freshman Lucy Chester led the Lady Rebels in scoring at 10.2 points a game and rebounds at 6.4 per game.
Senior Shelby Johnson averaged 4.7 points and 3.8 rebounds for the Lady Rebels and was their leading scorer in a pair of district games.