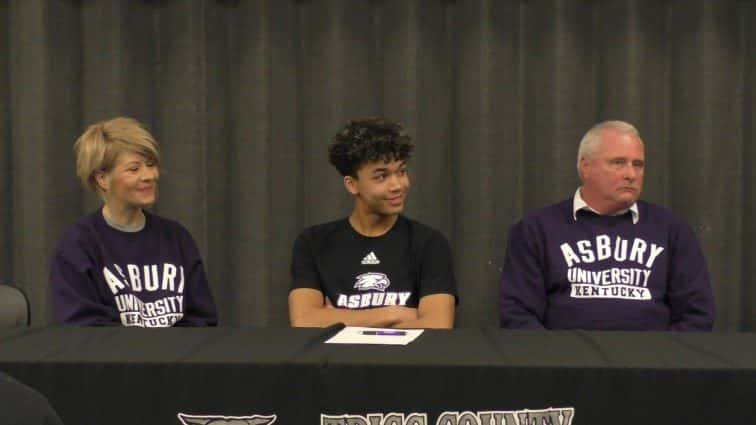 The path Elijah Gaines took from the high school soccer pitch to college was unusual but has paid off for the Trigg County senior.  Gaines signed his letter Wednesday to play soccer at Asbury University.
Gaines didn't start playing soccer until his freshman season of high school.  He was second on the Wildcat team in scoring as a sophomore with nine goals in 21 games.  His junior season proved to be a breakout year.  Gaines scored 34 goals for the Wildcats, which was the second-most in a season in school history.  He was an All-Region selection in helping Trigg County win the district title and advance to the region semifinals.
After a summer of travel soccer and work to improve his game, Gaines entered his senior season with high expectations.  However, he suffered a season-ending knee injury 10 minutes into the first game of the season.  He finished with 43 goals which ranks 11th on the all-time scoring list at Trigg County.
Despite the injury, Gaines was still an attractive prospects for colleges and felt like Asbury was the best fit for him.  Asbury is an NAIA school located in Wilmore, Kentucky that finished 6-13 last year.