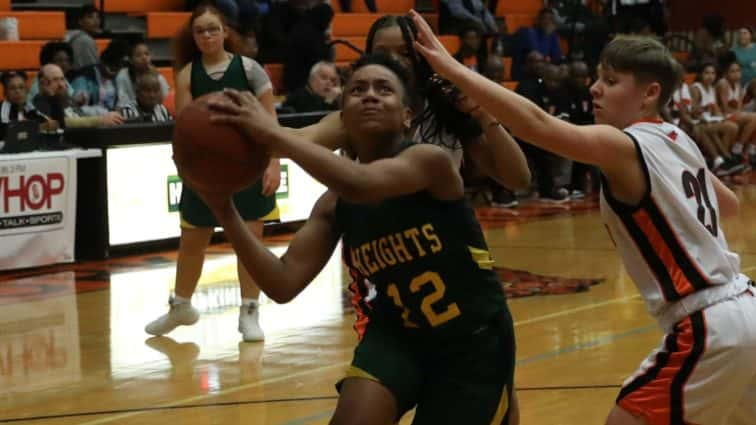 After a tough season on 2019-2020, the UHA Lady Blazers will be looking to restrock and reload as the 2020-2021 season approaches. The Lady Blazers finished the season at 7-20, and will be dealing with the loss of six experienced seniors when practice gets underway in the fall.
Going into the 2019-2020 season, the Lady Blazers were expected to contend for a another All A regional championship and, after nearly upending Hopkinsville in the 2019 regional tournament, contend for a berth in the 2020 Girls' 2nd Region Tournament.
The Lady Blazers, however, just never seemed to be able to get their footing after a season opening loss to Hopkins Central. UHA was 5-6 as the calendar turned to 2020, but lost their next 11 games. The season ended with a 59-43 loss to Christian County in the 8th District semifinals.
Graduation will hit the Lady Blazers hard as the summer arrives. UHA loses its top five scorers from the season. Lily Hendricks (12.7), Meghan Adams (9.8), Aniah Dailey (3.9), Mallory Rager (3.7), and Clarissa Miller (3.9) have all used up their eligibility. Additionally, Shiyah Forte (3.0) left the team during the course of the season.
Building around youth appears to be the path for the Lady Blazers when the 2020-2021 season rolls around. 7th grader Alicia Davis and 8th grader Harmoni Wright saw extensive action during the course of this season, and figure to be even more important next season. Davis saw action in 21 games, while Wright played in 12 games for UHA.
Others expected to see significant gains in playing time will be freshman Amaryia Bass, 8th grader Julia Thomas, and sophomore Brianna Daniel, who was second on the team this season in made 3-pointers with 19.
Big keys for the Lady Blazers when the new season rolls around will be shooting and rebounding. UHA shot only 33.9-pecent from the field, 28,7-percent on threes, and 53.8-percent at the free throw line during the 2019-2020 season.
The Lady Blazers also struggled on the glass this past season, snagging just 12.7 rebounds per game. Graduating senior Meghan Adams led UHA on the glass with 4.4 per game.
With the loss of six seniors, the Lady Blazers will be among the youngest teams in the 2nd Region next season. How that youth progresses over the course of the summer and the beginning of fall practice will go a long way towards determining just what kind of year the 2020-2021 season will be for UHA.