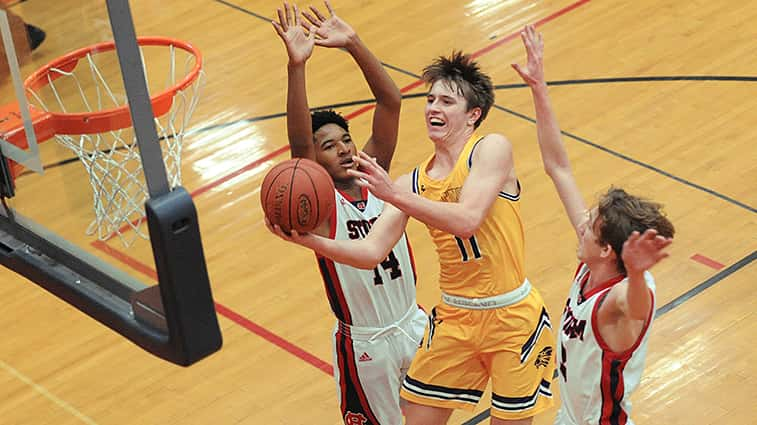 He ended the year as the state's 2nd leading scorer, and now Lyon County's Travis Perry has been honored by the state's basketball coaches. The Lexington-Herald Leader's Boys All-State Basketball teams were announced Wednesday, and Lyon County 8th grader Travis Perry was named to the Honorable Mention list.
Perry trailed only Spencer Baird, of Casey County, on the state's top scorers list for the 2019-2020 season. He was 40th on the state 3-point rankings.
Perry finished his 8th grade year averaging 26.6 points per game. He played in 32 of the Lyons 33 games during the 2019-2020 season. Overall, Perry was 291 of 592 from the field for 49.2 percent. Perry put up 219 3-pointers on the season, connecting on 83, for 37.9-percent from behind the arc.
He ended the year with 852 points. Added to last year's 638 points, Perry now has 1,490 points with still four years left in his high school career.
With the ball in his hands much of the time, it is no surprise that Perry led Lyon County in trips to the free throw line. He attempted 240 free throws, making 187, for 77.9 percent. Perry averaged 5.8 made free throws per contest.
Perry was the Lyons' third leading rebounder, snagging 145 boards, for an average of 4.5 rebounds per contest.