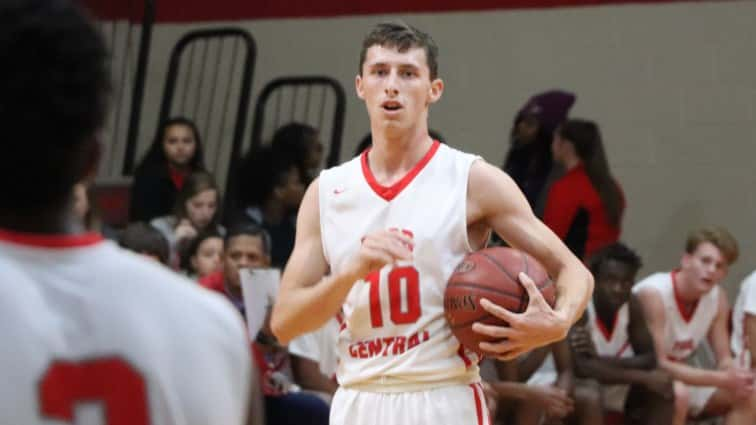 The Todd County Central Rebels have seen some outstanding players over the last decade. With that in mind, we take a look now at the YourSportsEdge Todd County Central Boys Basketball All-Decade 1st and 2nd team.
FIRST TEAM
Jon Calvery – A member of the 1,000 point club for the Rebels. Averaged a double-double in his senior season with 17.5 points and 11.8 rebounds per game. Nearly pulled off the same feat in his junior year with 13.2 points and 9.0 rebounds. Helped lead the Rebels to the semfinals of the 4th Region tournament in 2018.
Nolan Barrow – A member of the 1,000 point club at Todd County Central. Led the Rebels in scoring his freshman season. Went on to score more than 900 points in his junior and senior seasons as the Rebels leading scorer. Helped lead Todd County Central to the regional semifinals in his final year. Signed with Campbellsville University.
Jon Michael Brown – Was among the Top 15 in the state of Kentucky in scoring his senior season at 23.4 ppg. Was also in the Top 10 in the state in made three pointers that season at 2.9 per game. His junior year, he was 6th in the state in free throw shooting at 83.1 percent, making 103 out of 124 attempts. Scored more than 1,200 point in his last three years.
Dustin Naylor – A strong double threat player for the Rebels over his final two seasons in 2011-2012 and 2012-2013. Averaged 12.2 ppg and 8.0 rpg his senior season. During his junior year, Naylor averaged 9.3 ppg and 6.1 rpg.
Austin Rager – Over his four year career for the Rebels, Rager scored 700+ points, generally playing the 2nd man role in the Todd Central offense. His best year was 2019-2020, when as a senior Rager averaged 11.6 points and2.7 rebounds per game. Rager was also among the area's best high school golfers.
SECOND TEAM
Dylan Wilkerson – Solid member of the Rebels for his junior and senior seasons. Averaged 8.0 points per game and 2.9 rebounds per game during his junior season. Played his final season in 2014-2015 and averaged 7.8 points and 2.8 rebounds.
Jalyn Henry – One of the consistent Rebels from early in the decade. Led the team in rebounding his junior season with 6.4 boards per game. Additionally, scored 6.2 points per game that year. His senior season saw averages of 8.1 ppg and 7.1 rpg.
C.J. Broderick – During his senior season at Todd County Central in 2011-2012, Broderick averaged 9.8 points per game over 30 games. In addition, he pulled down 3.4 rebounds per contest. Broderick was also among the top scorers in the state in soccer during his senior year at Todd County Central.
Tashaun Foster – Foster's senior year, in 2017-2018, he averaged 9.2 points and 2.3 rebounds per contest. He was among the key players in the season that helped the Rebels reach the semifinals of the 4th Region tournament. His junior year saw him average 8.9 points and 2.0 rebounds.
Deonte Toliver – Toliver stepped up during his senior year of 2019-2020 to lead the Rebels. After biding his time patiently in the wings, behind players like Nolan Barrow and John Calvery, Toliver stepped out during his senior year and averaged 13.0 points per game for the season. He added 2.5 rebounds per contest.