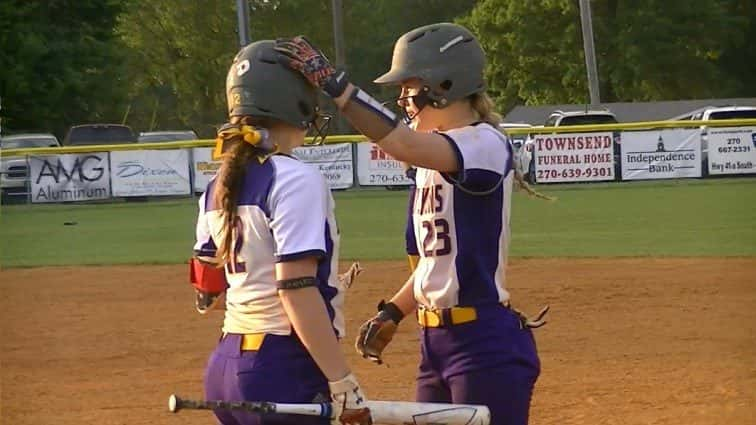 Two Lyon County players have been named to the Kentucky Softball Coaches Association preseason All-Second Region Team.
Juniors Calista Collins and Sydney Melton were both named to the 10-player list by the coaches.
Collins, who has committed to play at Rutgers University, hit .566 with 15 home runs and 54 RBIs with 32 of her 60 hits going for extra bases during her sophomore season in 2019.  She is a nominee for the 2020 Kentucky Gatorade Player of the Year.
Melton, who has committed to Southeast Missouri, batted .432 last year with eight home runs and 33 RBIs.  She had 18 extra base hits and scored a team-high 46 runs.
Other players named to the preseason All-Region Team were: Hope Jones, Serenity Shemwell, and Pickle Winkler of Christian County; Kaytlyn Kemp and Sophie Margelot of Henderson County; Courtney Peyton of Madisonville; Ashlyn Hicks of Crittenden County; and Grace Scott of Webster County.
Other players receiving votes in the coaches preseason player poll were: Madi Choate of Caldwell County, Kaylyn Conger of Lyon County, Hadlee Carter and Graci Thomas of Webster County, and Kelsie Hill of Henderson County.