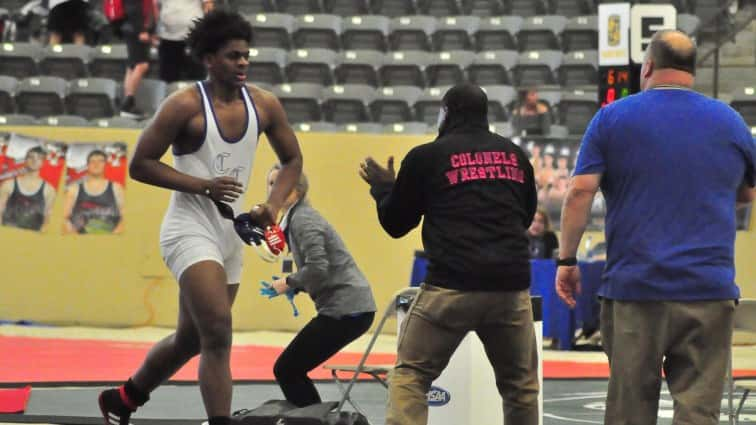 Christian County state champion wrestler Niko Bussell will continue his athletic and academic career at Lindsey Wilson College, who made the announcement on social media.
Bussell won both the region and state title in the 220-pound class this year for the Colonels, finishing the season with a 43-1 record.
He was a three-time runner-up at region and had a 9-3 record in region tourney competition in his high school career.
Bussell placed at the state meet in all four years of high school.  He finished eighth at 182 as a freshman and fifth at 195 as a sophomore.  He was the state runner-up in the 220-pound class as a junior before winning the state title at 220 as a senior.  His state tournament record the past four years was 17-6.
Lindsey Wilson is an NAIA school in Columbia that has been nationally ranked the past several seasons.
— LWC Wrestling (@LWCwrestling) April 8, 2020