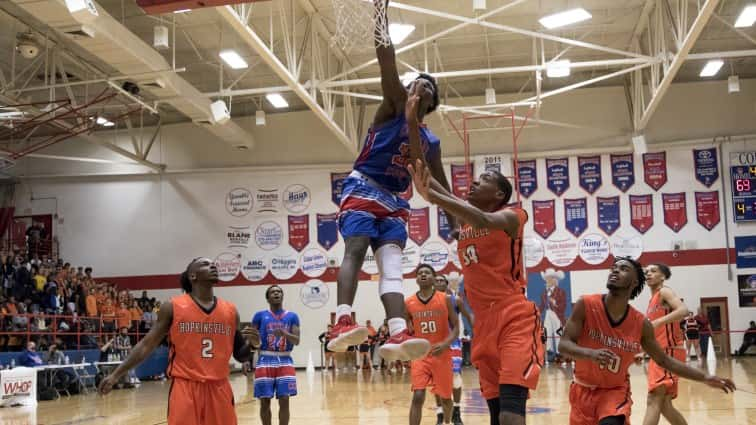 Tom Rogers got the ball rolling last week when he posted his top 10 moments in covering YourSportsEdge.com since our launch in August 2017.  I'm not sure how long it took him to come up with his list, but it was harder to narrow my list down to 10 than it was to come up with a final 10.
Truth be told, I cheated.  I'm giving you my top 10 YSE moments that I covered plus one.  It's a shame I'm leaving some things out, but these moments stood out to me as we approach three years on the web.
While the following list is my top 10 (plus one), just getting to meet and cover the athletes, talking to the coaches, and meeting parents and family along the way has been the most rewarding experience of the past three years.
These aren't the top ten moments in YSE history but are my top 10 of the events I witnessed in person.
So here is my top 10 (plus one) –
Plus One – The Hopkinsville boys' swim team wins the region 400-free relay
I had never covered a swim meet until the launch of YSE.  I still grab parents and Hopkinsville Coach Keith Marquess on occasion to ask dumb questions like where to stand, how many laps is this race, and why are people screaming at the swimmers when they are under water.  Without a doubt, the best race I've ever witnessed was at this year's region swim meet at Hopkinsville's Rick Cohn Aquatic Center.  Hoptown's Zack Gugle got the 400-yard freestyle relay team off to a good start.  Bryce Hanson caught one swimmer during his leg to put the Tigers into third place when he gave way to Chase Atkins.  Chase passed three swimmers to put Hoptown into the lead for the anchor Bryce Robinson.  In his final region race, Robinson surged in the final 10 yards to outreach a McCracken County swimmer by .03 seconds and secure the region title.  The final 200 yards was deafening inside the aquatic center, and the finish was the best I've witnessed.
10. – Cullan Brown's final round of high school golf
At the time this happened, Cullan Brown's last round at the state golf tournament probably wouldn't have made the list.  But a like a good 80s movie or a Tom Petty song, this one has marinated over time.  When I look back, I realize just how special of a day this was for so many people.
Cullan is the only Lyon County athlete to win an individual state championship in any sport.  After winning the 2016 state titles, He was looking to become only the third golfer since 1957 to repeat as state golf champion.  Cullan had the day one lead, but an inconsistent driver on day two meant more chips than he cared for.  His final round consisted of six birdies and seven bogeys. A three-putt bogey on No. 16 left him at 3-over for the round.  He birdied No. 17 and nearly chipped in for eagle on the par-5 18th hole.
Even though Cullan didn't walk off the course a winner on the scorecard, it was amazing to watch how he carried himself.  Dozens of players, coaches, and fans made their way to congratulate him afterward.  And of you know Cullan, there is no such thing as a short conversation with him.  After the awards had been handed out at the Bowling Green Country Club, a large group of Cullan's family took time for pictures.  Cullan took orders for his famous barbeque rub that that's almost as popular as his golf game.
It was the culmination of a day that saw the loquacious Brown share stories with the golfers in his group and keep everyone loose and laughing.
Brown went on to the University of Kentucky where he was named to the All-SEC Freshman Team.  Last fall, Cullan learned he had a form of bone cancer that has put his academic and athletic career at UK on hold while he undergoes treatment.
You realize how bright Cullan's star burned when you watched him play golf, but moreover, just interacting with people.  I have never experienced a day on the golf course like that one since.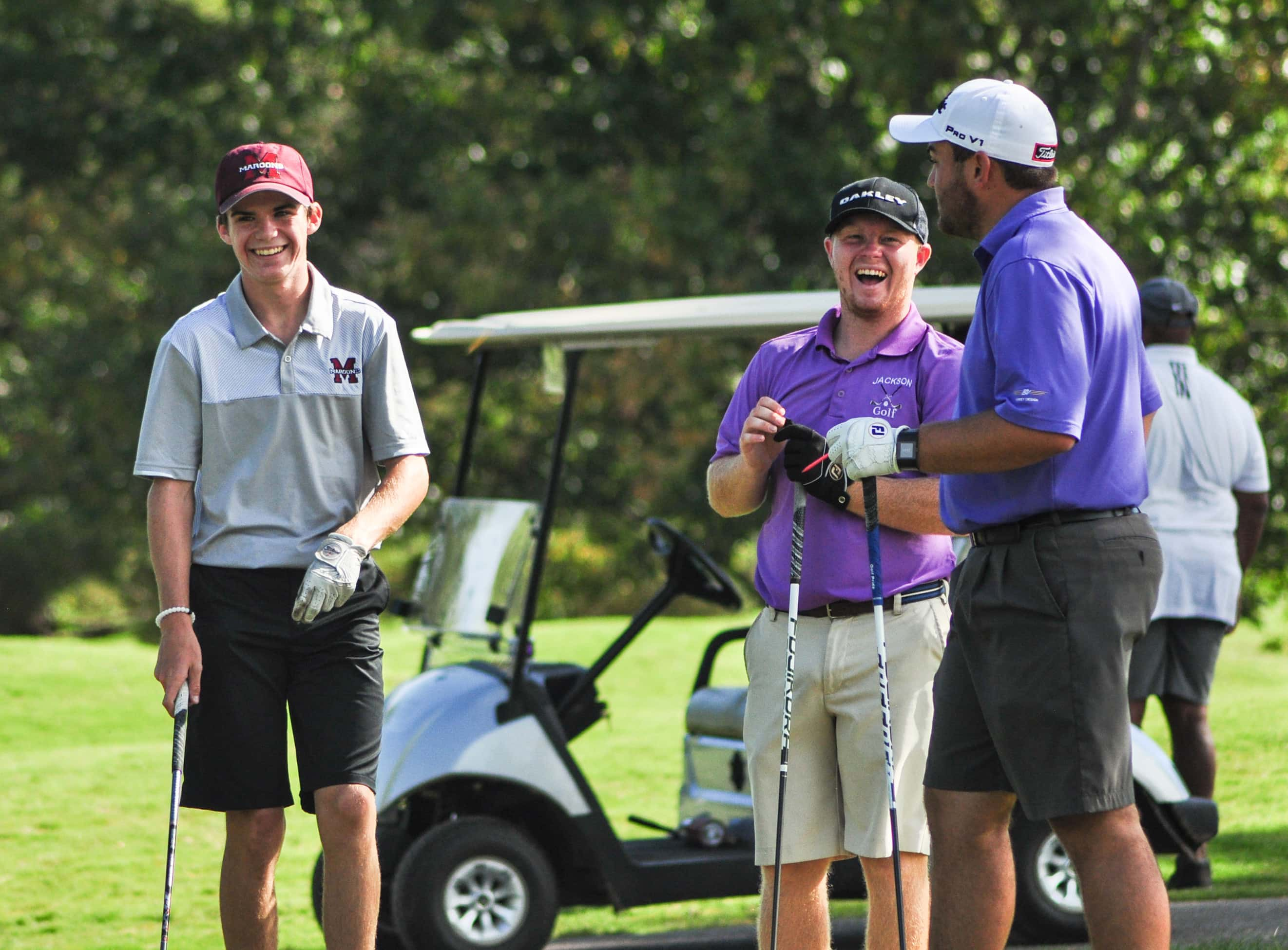 9. – Heritage Christian Academy's Lady Warriors advance to the KCAA State Basketball Championship
Before YSE launched, I knew of Heritage Christian Academy though volleyball coach Eldridge Rogers and a handful of athletes whose families I knew.  But I had never covered an HCA event prior to 2017.
We made it a priority when we launched YSE to cover every school regardless of size or who they played.  I quickly learned to like the 2017-18 HCA Lady Warrior basketball team.  Matt McGowan was their Zen-like coach in his first season as their skipper. The players were a little leery of the camera interviews at first, but they learned to like them as their season wore on.
The Lady Warriors played for the region title at Glasgow Christian one Saturday afternoon.  It's a region tournament.  It's a big game for these players, so I made the trek to cover it.  The three things I still remember the most about that day was the sloppy joes at the concession stand, sitting along the sideline in a seat with my feet on the playing floor, and the Lady Warriors winning the region title.
They faced off against Glasgow again in the KCAA state title game.  HCA survived an emotional semifinal game, and I wondered then how much they would have left in the tank for the championship.  The answer was not enough.  It was tough watching the tears flow after the loss from a group that I had adopted during that season.  I will never forget them stopping the layup line at the region championship to thank me for coming to cover them.  I won't forget the applause they and the other students gave me when I walked into the gym at Asbury to cover the state tournament.  I guess this entry is more about the friendships and relationships I've made with the folks at Heritage Christian Academy, but it began with the state runner-up Lady Warrior team that treated me like a friend.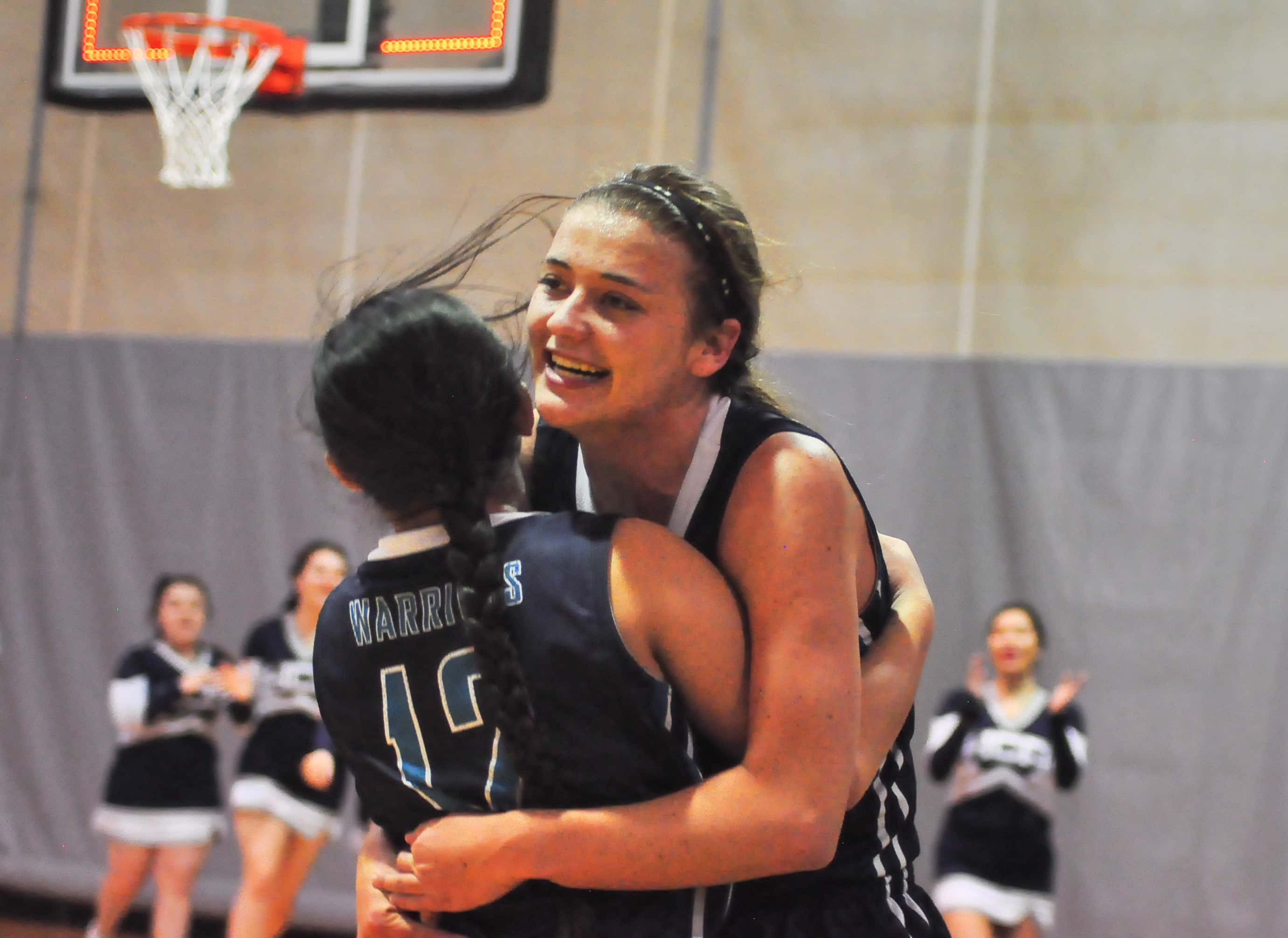 8. – Trigg County wins the 2019 girls' 5th District Basketball championship
Trigg County entered the 2018-19 girls' basketball season having lost 45 straight games against district opposition.  They snapped the streak early in the season with a win over Crittenden County.
They hadn't won a game in the district tournament since winning the title in 2009.  However, a win over Crittenden County in the semifinals had them on the verge of a worst-to-first district title.  They just had to knock off top seed Lyon County that had already beaten them three times during the season.
Trigg County used a 10-0 run and got a huge 3-pointer from Katelyn Slone to end the third quarter to give the Lady Wildcats a 33-23 lead entering the fourth quarter.
Trigg County held on for the 46-41 win and a district title.  It was a total team effort from the coaches to the players who never gave up.  There was some thought early in the season that Trigg had what it took to maybe reach the region tournament.  But that title win at Smithland not only ranks as a favorite YSE moment, but also one of my favorite game calls on WKDZ Radio in over two decades of calling games.
7. – Lyon County's 2019 softball region tournament run
Lyon County played the 2019 softball season with an angel on their shoulders.  Kendra Craft, the mother of Lady Lyons Kerstin and Kyra, passed away from cancer just weeks into the season.  Using her memory, the Lady Lyons won their first game back against defending region champion Christian County. They later went on to win the All-A region title and the 5th District championship.
In their region tournament opener, Tori Schenk kept Caldwell County off balance with her pitching, limiting the Lady Tigers to just three singles in a 2-0 win.  Sydney Melton's two-run homer was all the offense Lyon would need.
Calista Collins capped off a 10-pitch at bat with the game-winning single in the sixth inning to give the Lady Lyons a 2-1 win over region favorite Webster County in the semifinals.
Lyon's run ended in the championship game with a 3-0 loss to Madisonville. However, their run was a fun one to watch and follow from outside the lines.
6. – Hopkinsville outlasts Henderson County in 2017 boys' region soccer semifinals
This was one of the most exciting high school soccer matches I have witnessed in person.  Hoptown jumped out to a 2-0 lead in the region semifinals at the Stadium of Champions.  Henderson battled back to tie the match at two before Newcomb Maddox broke the tie for the Tigers.  Henderson tied the game at three with nine minutes left, and a scoreless overtime ensued.
Ethan Noel, Ryan Roussel, Caleb Joiner, and Tyler Aldridge all scored on their attempts in the penalty kick round. Samuel Cloutier's kick was knocked away by Tiger goalie Xavier Bussell in the second round, and Armando Zamarripa's shot in the fifth round missed left to preserve the victory for Hopkinsville.
Hoptown would go on to beat Madisonville for the region title and lose to Warren Central on penalty kicks in the sub-state round.
The penalty kick round is still some of the most tensioned-filled soccer I've ever watched.
5. – Hopkinsville's First Half Blitz Against Logan County in the 2017 Football Playoffs
Hopkinsville and Logan County played twice during the 2017 football season, and I got to cover both games.  That Logan County team was the darlings of the state.  They went from owning the state's longest losing streak to ripping off six straight wins to start 2017.  In their first meeting on a Thursday night in Russellville, Tyler Ezell scored on a 4-yard quarterback keeper with no time left to give the Cougars a 13-12 win over Hoptown.  Logan County finished the regular season with a perfect 10-0 record.
Two days after that first matchup, Hopkinsville mourned the loss of teammate E.J. Austin in an accidental shooting.  With a different mindset and something to play for, the Tigers won their final three games of the regular season to enter the postseason with a 4-6 record.  A 21-7 win at Warren East in the first round set up a second-round game with unbeaten Logan County again.
There was no such drama the second time.
Hopkinsville scored 29 points in the first quarter and put a running clock on the Cougars midway through the second quarter as they built a 43-0 halftime lead.  Jay Bland completed five passes for five touchdowns and 173 yards in the game, while Hoptown's defense held Logan County to 88 total yards.
You could tell Hoptown had channeled their play to honor their fallen teammate.  They could do no wrong that night and paid tribute to E.J. in the best way possible – with a dominating playoff win.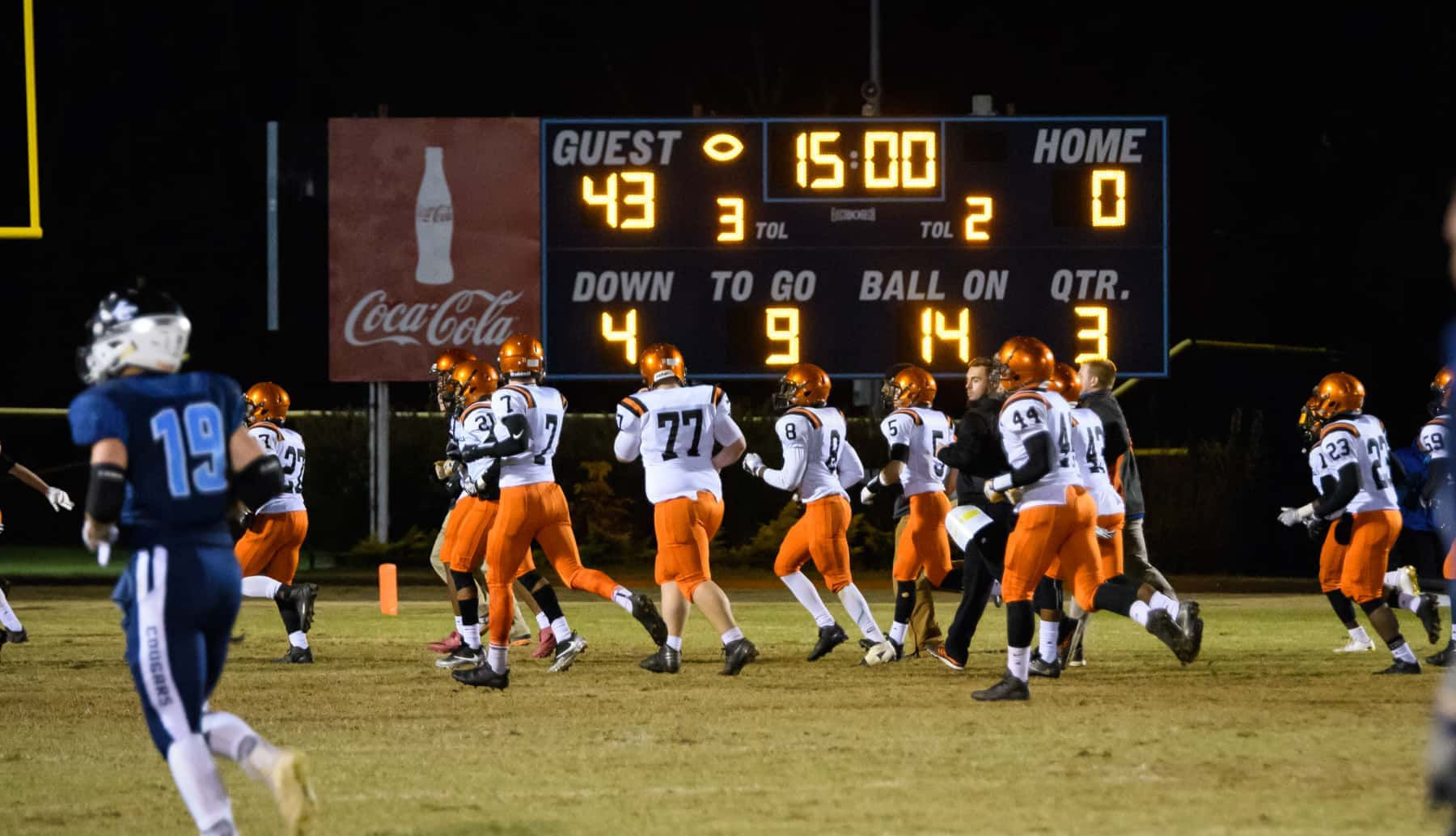 4. – Kyky Tandy Leads University Heights to the region title in front of John Calipari
It was already a packed house at Henderson County High School because Christian County and University Heights were squaring off for the Second Region title. Added buzz came from a visit by Kentucky basketball coach John Calipari, who watched two of the best players in 8th District history put on a show.  Tandy, a UK target, scored 33 points, while Christian County's DeTorrion Ware scored 40 points.
UHA beat the Colonels 78-70 for their first region title in a decade.  The buzz in that gym was electric.  People watched Tandy and Ware make a huge shot and then turned to Calipari to see what his reaction was.
UK cooled on Tandy, and the UHA guard later chose Xavier a year later where he earned Big East Conference All-Freshman honors.
Ray Harper was in the house that night as well and was able to snag Ware a few weeks later for his Jacksonville State program.
3. – Isiah Pantiere shakes off adversity to win two state titles
Isiah Pantiere is fast.  I got to witness this several times in 2019.  One year earlier, Alli Cundiff became the first UHA track athlete to win an individual state title.  Pantiere was a favorite to win three.
His first race was the 100-meter dash.  The runners settled into the blocks, and the gun sounded.  It was followed by a second bang.  It meant someone false started.  Then I saw Isiah put his hands on his head and walk away from the starting line.  A false start means instant disqualifications.  No instant replay.  No mulligans.  It's over.
With two more events to run that day, I wondered how Isiah would overcome the false start mentally.  He answered that quickly by winning the 400-meters, just missing the 39-year-old state record for the event by a second.
He followed that up with a win in the 200-meters in a new state record time of 21.67 seconds.  Even more impressive was that both races were run in the rain.
Pantiere had already signed to run track at the University of Louisville.  He backed it up physically on the track that day but more impressive was his ability to overcome disappointment to become the first male UHA track athlete to win a state title.
2. – Savion Radford's district tournament walk-off grand slam
This one ranks high for me for selfish reasons.  Both of my sons were senior starters on this team.  I had coached many of the kids on this team at the youth level.  I was friends with their parents.  It was a special group.
They were favored to win the district the previous season but was upset by Livingston Central in walk-off fashion in the district semifinals.  So, there was some added pressure for the 2018 Wildcat baseball team to bring home some hardware.
In the district semifinals, Trigg's Jake Terrell and Lyon County's Max Wadlington engaged in a pitcher's duel.  Terrell went eight innings and allowed two hits while striking out 12.  Wadlington threw seven innings of four hit baseball with seven strikeouts.
In the bottom of the eighth, Nick Ahart led off the inning with a triple to right.  Trevor Cortner reached on a fielder's choice that kept Ahart at third.  Lyon then intentionally walked Riley Stallons to bring up Savion Radford.
If there is a kid in this world to root for, it's Savion.  He's a yes-sir, no-sir guy that you would entrust your children to.  He overcame the loss of his mother to cancer at a young age, but he always had a smile on his face.
Radford cranked a pitch over the left field fence for a walk-off grand slam and a 4-0 Trigg County win.  The Wildcats went on to win the district title and advance to the region semifinals that season.  It was a good moment for a great kid.
1. – DeTorrion Ware's Dunk
When you film a great sports moment that is bound to go viral, you know it.  I couldn't drive back to Cadiz from Lyle Dunbar Gymnasium on the night of January 27, 2018 to get DeTorrion Ware's dunk uploaded fast enough.
Ware took a pass on the left wing against Hopkinsville and took off for the basketball.  You could see the dunk coming.  And Ware didn't disappoint, nearly bringing the house down.  It's still the most-viewed video since our launch.  I don't remember the score of the game.  I don't remember who won.  But I'll always remember Ware's dunk.