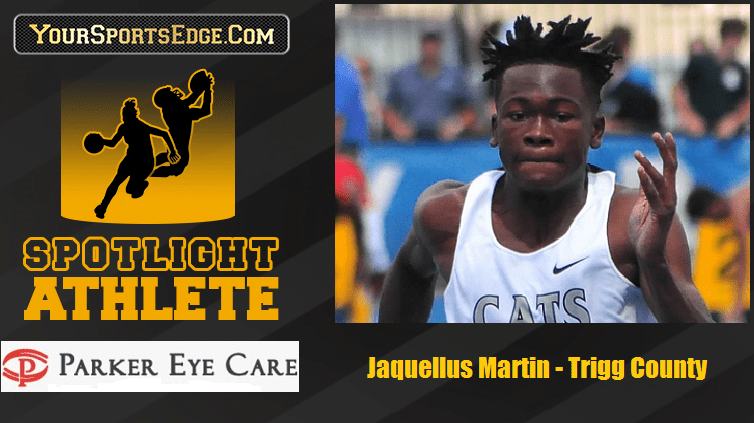 Jaquellus Martin etched his name among the Trigg County track and field elites at the 2019 state meet.  He ran the second fastest time in school history in finishing fifth in the 200-meter dash.  His time of 11.24 seconds was the fastest by a Trigg athlete since Greg Bridges won the state title in 1987.
The junior was expecting a breakout season on the track in 2020.  Then the coronavirus hit.
Now, Jaquellus and other members of the track team are forced to work out on their own in hopes there will be a spring season. He is also hoping a fall season on the gridiron isn't affected.  Regardless, Jaquellus continues to work to be ready for both sports when they resume.