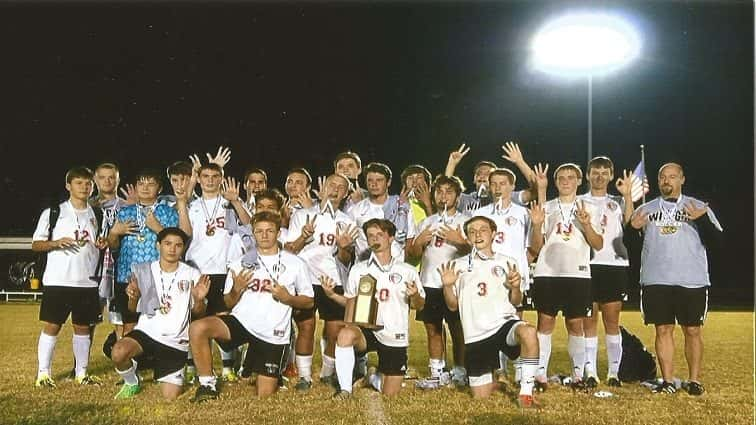 While the sports world remains on hold, many college and high school athletes are gearing up for what they hope will be a return to normalcy in the Fall sports season.  With that in mind, Brescia University released its mens' soccer schedule for 2020, and former Trigg County Wildcats will figure prominently.
Former Wildcat standout Kyle Bleidt is entering his senior season for the Bearcats, who are coming off a 7-11 season that included a 1-0 quarterfinal win over Asbury in the River States Conference tournament.
When Asbury and Brescia square off in the regular season this year Bleidt will see a familiar face lined up across the field.  Elijah Gaines signed with Asbury after his senior season at Trigg County was wiped out with a knee injury in the first game of the season.  Gaines and the Eagles will make their way to Owensboro on October 8 hoping to avenge last season's season-ending loss.
September 9 will bring another matchup between former Wildcats when Georgetown College goes on the road to face the Bearcats.  Clayton Setliff signed with the Tigers after playing his junior and senior seasons at Trigg County, although he and Bleidt never played together with the Wildcats.  Setliff joins a Tigers team that knocked off a depleted Bearcats squad 11-1 early last season on their way to a 14-5 record.  Georgetown will also meet Asbury next season on September 12, with close friends and former teammates Setliff and Gaines looking to make their mark as freshmen.
Bleidt will renew his rivalry with another former teammate in this season's Mayor's Cup on September 5.  Troy Alexander, an All-State Honorable Mention selection at Trigg County, is also entering his senior season at Kentucky Wesleyan.  He and Bleidt played together most of their lives and combined to help the Wildcats to four very successful seasons, but they have been on opposite sides of a fierce crosstown rivalry in college.  Alexander and the Panthers took last season's match 3-1.