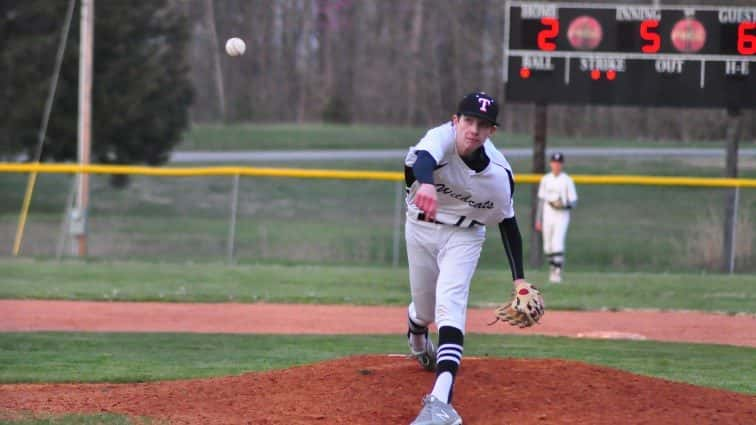 With the spring sports season in the books prematurely, YourSportsEdge.com has reached out to coaches, and they have provided us with information and comments on their seniors.  We will be recognizing the Class of 2020 for the remainder of what would have been the spring sports season.
Arlon Butts is a member of the Trigg County High School baseball team.
"Arlon is a player who is a 'baseball only' guy who dedicates himself to the sport. He plays as much ball as he can, he lives, eats and breathes it," said Trigg County Coach Tyler Magan.  "He made some great strides in our offseason workouts and weight lifting programs beginning in the fall and made some good gains in the weight room."
"Arlon had played for me as a sophomore and freshman in JV and as a sophomore pitched a little bit in relief in Varsity. Coming into his junior year last year, he was our workhorse on the mound and our starting short stop. He earned All District, All Region, and Fan Favorite honors last year. I always felt like we had a chance against anyone when Arlon was on the mound. He instilled that confidence in me and his teammates. Arlon was set to reclaim his role at short stop and again be one of our top rotation pitchers," Magan said.
"Even though Arlon is a die hard baseball fan, he is also a die hard outdoorsman. He and I spend as much time talking about hunting and fishing as we do about pitching mechanics and plate approaches. Arlon puts dedication into whatever he is doing and wants to be successful. If it's doing preseason turkey scouting, or working on getting in extra cuts on a Sunday afternoon, he does it because he knows that the extra time put in helps lead to success. Arlon has aspirations to play baseball beyond high school, and I hope that even though times are uncertain right now that he gets that opportunity."