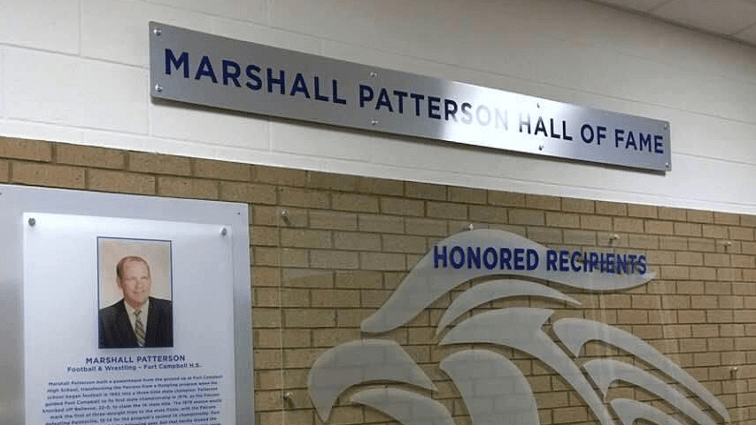 After being unveiled in September 2018, the Marshall Patterson Hall of Fame at Fort Campbell High School has its first class set for induction. The announcement was made Friday morning by the Hall of Fame Nomination Committee.
A total of 13 individuals, three of whom will enter as a group, and one team, comprise the first full class to enter the Hall of Fame.
(All photos provided)
The inductees are:
Mike Cassity – Cassity, a 1971 graduate, was a two sport standout in football & wrestling at Fort Campbell, and was a member of the 1971 state wrestling champions, winning the individual title in the 167lb class. He continued to participate in both sports at the University of Kentucky. Cassity was hired at Purdue in 2017 as director of high school relations. Cassity has had three coaching stints at the University of Kentucky. Cassity had four seasons as the defensive coordinator and safeties coach at Louisville. He spent two seasons as the secondary coach at Wisconsin, and three as the defensive coordinator and defensive backs coach at Illinois. Cassity also coached at Marshall, Oklahoma State, Baylor, Cincinnati, Georgia Tech, East Carolina, and Northeast Louisiana. He served as the secondary coach at Morehead State and as the football and wrestling coach at Paducah Tilghman.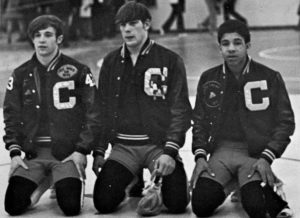 1971 Wrestling Team – Won the state championship, finishing ahead of Waggener. Team members Alan Boyd, Ron Chapman, and Mike Cassity won individual state titles. Other team members are: Leo White, Mike Soares, Mitch Waters, Ray Cimbalnik, Ron Southers, Gene Southers, Sonny Ignacio, Tony Green, Herman Harris (Manager), Coach Marshall Patterson, Assistant Coach Rocky Cobb.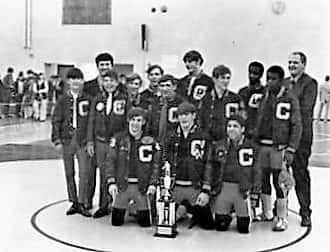 Coach Trio (Mills, Cobb, Bell) – Coaches Houston Mills, Rocky Cobb, and Ronnie Bell go into the Hall of Fame as a group. The three combined to spend 88 ½ years on the sidelines for Fort Campbell. Cobb would also spend time as the head coach for the Falcon football program. The three were a part of three state championships, along with head coach Marshall Patterson.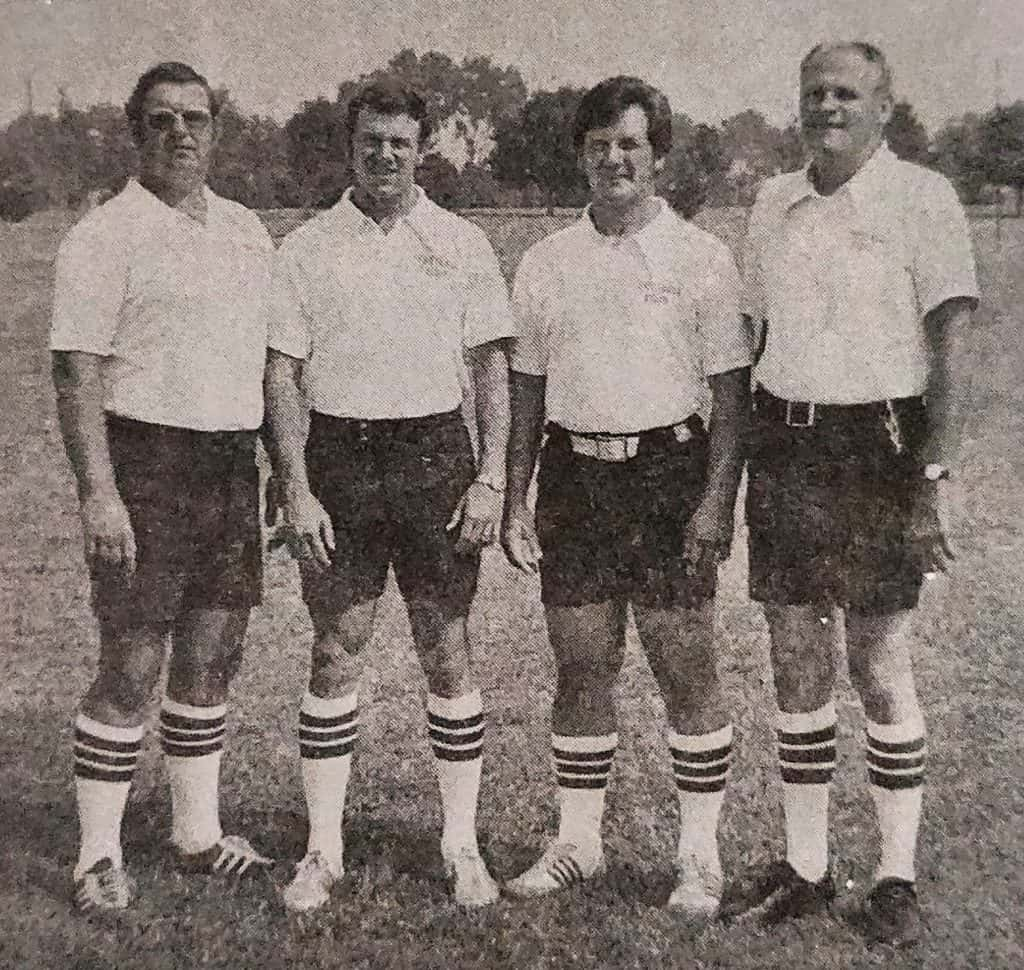 Coach Houston Mills – Long time coach at Fort Campbell. Assistant coach to Marshall Patterson from 1961 to 1987, before passing away that year after a battle with cancer. Helped lead the Falcons to three state football championships. Also coached track, leading the girls team to seven state titles, and the boys to one state championship.
Anita Jones – Was a big part of the 1973 and 1975 girls state track championship teams at Fort Campbell. Won five individual state hurdles championships over four years of titles. Won the 440 yard dash title in her senior season. Was a member of the 880 yard relay state championship team in 1973. Jones was a member of the 1980 U.S. Olympic team, but did not get to compete in the games as the U.S. boycotted the games.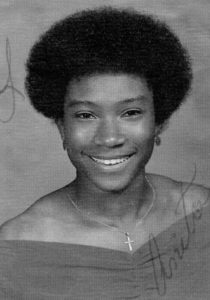 Coach Charles (Chuck) Burgett – Coached over 50 seasons in five different sports at Fort Campbell High School, in both boys and girls competition. Basketball coach from 1984-2001, and 2011, winning three district championships. Track coach from 1984 to 1992, winning four state titles. Started both the boys and the girls soccer programs at Fort Campbell. Was the first coach for the girls fast pitch softball program. Coached cross-country for one season.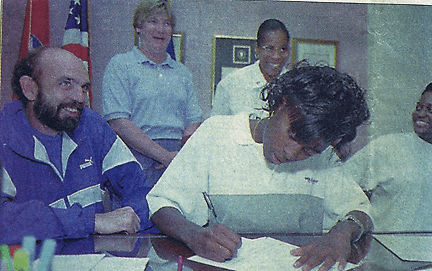 Marcisha Brazley-Keith – Marcisha (Cisha) Brazley was a three sport athlete at Fort Campbell High School. In the fall Cisha ran cross country for FCHS. In the winter she was a star for the FCHS basketball team, twice achieving All-Area honors. Cisha was the heart and soul of the FCHS basketball team during a run of three consecutive district championships. Undersized for the position she played, Cisha's strength, athleticism, and determination led the 1996 Lady Falcons to a 25-5 season, ending in a regional semifinal loss to the state champions from Union County. Upon graduation from FCHS, Cisha became a four year basketball player for Morehead State University. In the spring, Cisha was a Kentucky state championship hurdler for the Lady Falcon track team, winning the 300 meter hurdles in her senior year.
Andre' Offutt – Andre Offutt was a 2 time state champion wrestler at Fort Campbell High School, weight class 145 in 1977 and weight class 155 in 1978. Andre Offutt was undefeated for 2 consecutive years in wrestling (1977 and 1978). Offutt helped Fort Campbell take runner up in the 1978 State Wrestling Tournament. He was named an All American Wrestler in 1978. Andre Offutt took third place in the 1976 State Wrestling Tournament his sophomore year. Offutt was 2 time All State safety in 1976 and 1977. As a senior in 1977, Andre Offutt was the leading tackler and leading rusher for the Fort Campbell Football team. Andre Offutt was also a member of the Fort Campbell Track Team. He was on the 1976 mile relay team, which took second place in the regional tournament. Andre Offutt was the first freshman to letter in three sports, football, wrestling and track.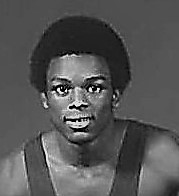 Melinda Goodman – Beginning in her 8th grade year, in 1988, Melinda Goodman was an All-State track performer for five consecutive years and a member of four team state championships, the most by any Ft. Campbell athlete. Melinda improved her personal best times each year eventually winning the state championship in the 200 meter dash in 1990, and both the 100 and 200 meter dashes in 1991. While posting even better times in 1992, Melinda was surpassed by a couple of teammates as Fort Campbell High School finished a run of three consecutive state championships. Melinda was also a member of four state championship relay teams. After her graduation from FCHS in 1992, Melinda Goodman then earned a track scholarship to the University of Kentucky.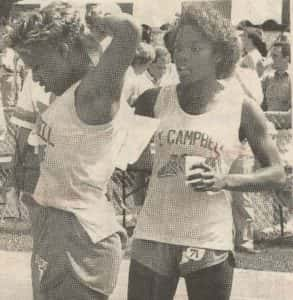 Stephani Moore (Walker) – Stephani Moore was an integral part of the 1990 and 1991 Fort Campbell High School Lady Falcon state championship track teams. All-State in both seasons, Stephani was the state champion in the 100 meter hurdles each year. She was also a member of the state champion 800 meter relay teams, including the 1991 team which set a state record not bettered until twenty years later.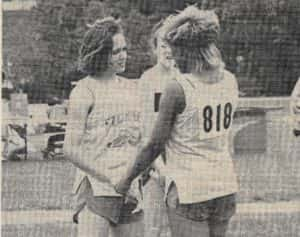 Sylvia Moreno (Mason) – Arguably the finest distance runner in Fort Campbell High School history. A member of the state championship 1991 and 1992 teams, Sylvia dominated in the 800 meter and 1600 meter runs. In 1991, Sylvia, after winning the state championship in the 1600 meter run, clinched the team championship for FCHS, winning the 800 meter run with a personal best performance. Then in 1992, Sylvia was a part of one of the most dominating triumphs in Kentucky track history as the Lady Falcons had more than double the points of the second place school. Sylvia again won the 800 meter and 1600 meter runs, setting FCHS records in each. Sylvia went on to compete for the University of Western Kentucky track team.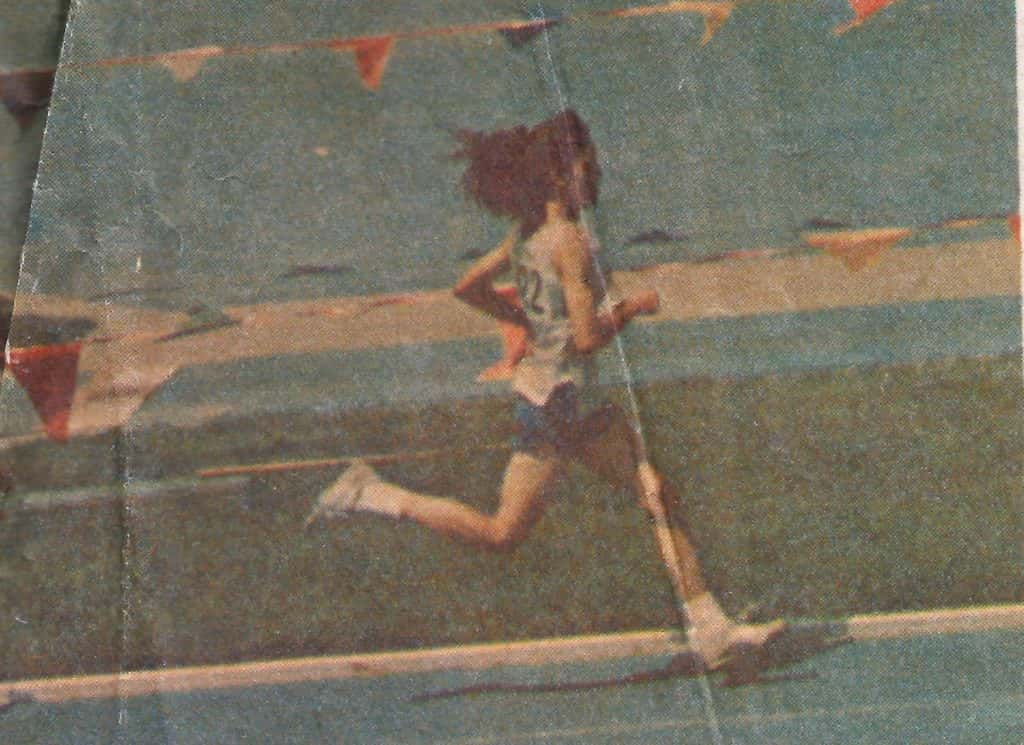 Coach Shawn Berner – Berner coached at Fort Campbell for 11 seasons, compiling a 112-31 record (.783 winning percentage). The 112 wins is second at the school to Marshall Patterson, who won 227 games from 1962-93. Berner's postseason record was 25-8. Berner led the Falcons to three consecutive Class 2A state titles from 2007-09. He also coached two Kentucky Mr. Footballs at Fort Campbell — Micah Johnson and Antonio Andrews.