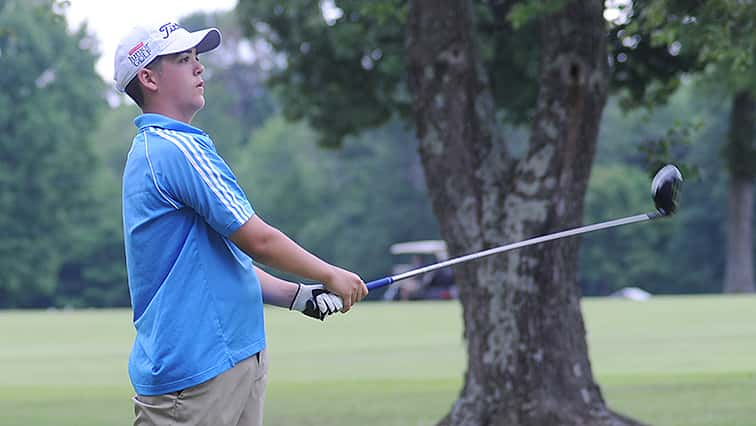 Caldwell County rising freshman Austin Crick shot a 90 on Thursday to place fifth in his age group at the Bluegrass Golf Tour Junior Series event at Calvert City Country Club.
Starting on No. 10, Crick was 6-over through his first nine holes. However, he ran into some trouble after making the turn and finished at 18-over.
Luke Wilson of Paducah won the boys' 12-14 age group with an 82. That was one shot better than Trigg County's Haydon Reynolds.
Ryan Stokes of Calvert City was two shots back and finished third.
Paducah's Aidan Hahn was next at 88.
Maddux O'Guinn of Fancy Farm placed sixth after carding a 94.