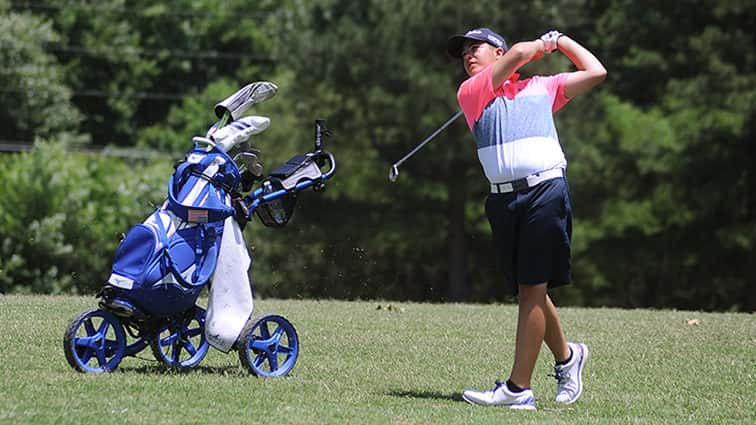 Caldwell County's Austin Crick overcame a slow start to finish fourth in the boys' 12-14 age group in Wednesday's Bluegrass Golf Tour Junior Series event at Paxton Park Golf Course in Paducah.
Crick was 10-over-par on the front, but birdied No. 10 and went on to finish at 16-over 87 in the 18-hole competition.
Paducah's Luke Wilson won the Paxton Park stop in that age group with a 74.
River Stilley of Benton, Ill., was runner-up with a 77.
In addition, Trigg County's Haydon Reynolds tied for fifth with an 88 while Joey Falco of Hopkinsville placed eighth with a 99.
Meanwhile, Wilson captured the West Kentucky Regional Combo crown at 13-over. That score combines Wednesday's action at Paducah along with last Thursday's round at Calvert City Country Club.
Reynolds was third in the combo at 28-over while Crick was fifth at 34-over.