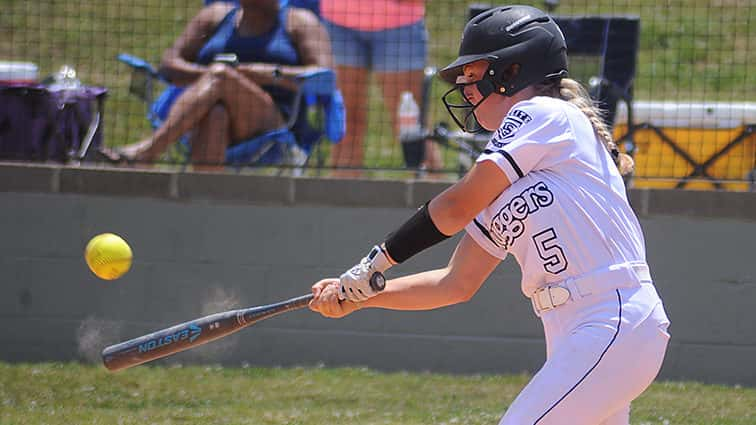 A pair of Louisville Lady Sluggers teams played some late-scheduled softball games at Lee S. Jones Park in Eddyville on Saturday.
Area players seeing action for the 18U Sluggers squad included Reni Shemwell and Pickle Winkler of Christian County and Calista Collins of Lyon County.
Playing for the 16U Sluggers squad were Amber Osborne of Madisonville-North Hopkins, Sam Case of Todd County Central, A'miyah Collier of Russellville and Shelby Gettings of Logan County. Zoe Davis of Madisonville is also a member of that squad.
Your Sports Edge was at the ballpark in Eddyville on Saturday and got these shots of the Sluggers teams in action along with a few shots of the Indiana Gators.