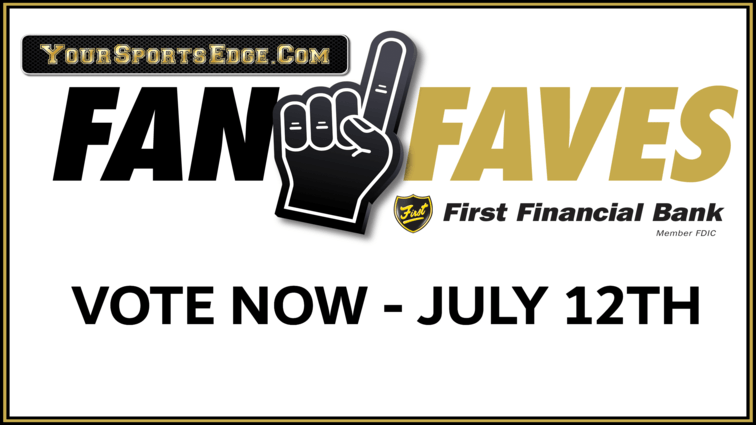 Voting in our third annual YourSportsEdge.com/First Financial Bank Fan Faves is now underway.
Vote for your Fan Fave in each of the 23 categories.  There are 22 sports included in the voting, and the 10 Sports Moms of the Month from 2019-20 are also on the ballot.
There are two changes of note this year. We have added a Cheerleading category where you can cast your vote for the cheerleading squad Fan Fave.  Also, with participation in swimming increasing in the past year, there is now a boys' and girls' swimming category.
There is a total of 154 athletes on this year's ballot, listed by sport.  You can vote for one athlete in each sport and cast a total of 23 votes in the 23 different categories.  If you are not able to cast all 23 votes at one time, you can return any time before the voting ends to complete your ballot.
Voting will continue until 11:59 pm on Sunday, July 12. Winners will be announced on Tuesday, July 14.
CLICK HERE TO CAST YOUR VOTES IN THE 2020 YOURSPORTSEDGE.COM/FIRST FINANCIAL BANK FAN FAVES