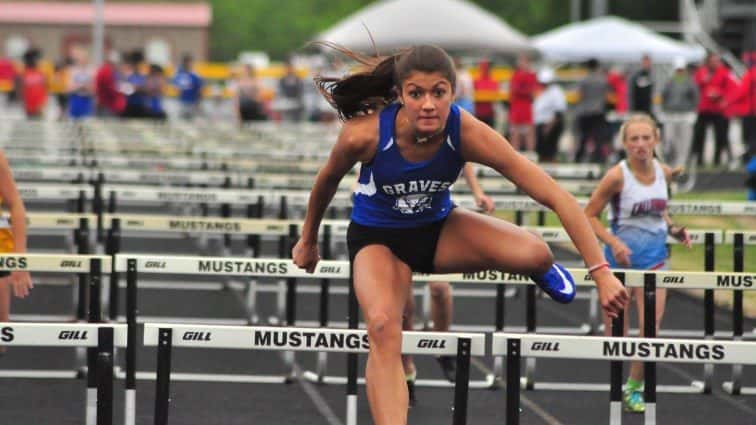 Even though the spring track and field season was canceled due to COVID-19, Sophie Galloway, who will be a senior at Graves County, was named the 2020 Gatorade Kentucky Track and Field Athlete of the Year — the third straight year she's won the award.
Galloway was a three-time winner at the 2019 Class 3A State Track and Field Meet, taking first place in the 100-meter hurdles, the long jump, and the triple jump.  She set a new state record in the triple jump.
Galloway also won state titles as a freshman in the long jump and triple jump.
Galloway joins Ballard's Denasha Mondy [2000-02] and Sacred Heart's Emma Brink [2008-10] as the only three-time winners in Kentucky history.
The selection process is administered by the Gatorade Player of the Year Selection Committee, which works with top sport-specific experts and a media advisory board of accomplished, veteran prep sports journalists to determine the state winners in each sport.